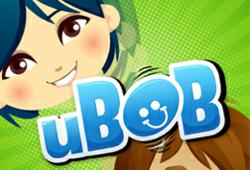 (PRWEB) May 24, 2013
Off-Road Studios, a 360 digital agency, specialized in delivering digital interactive experiences and 360 integrated solutions across the globe, is proud to announce the launch of a new iOS application, uBob.
uBob is an entertainment application that allows the user to use their own body and environment to play around with unlike the conventional cartoon avatar applications people come across. The application is designed for iPhone, iPod Touch and iPad and is currently available on the Appstore. It requires iOS 5.0 or later. The iOS application design is also optimized for iPhone 5.
It's simple and entertaining at the same time. uBob allows the users to create their own personal Bobblehead and Rag dolls. The application allows the user to take a picture and edit it to have a fun and interactive experience. . The iOS application development team at Off Road Studios incorporated music and sound effects to make it even more interesting. In addition to this, the users can create their own personal gallery of Bobbleheads and Rag dolls.
For more information on Off- Road Studios and to find out how their iOS application design team can help you and their complete digital design services, check out http://www.offroadstudios.com/contact or connect with them on Facebook or offroadstudios on Twitter.