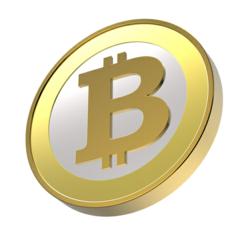 ForexMinute simply believes that traders should also get a chance at least to know what a marvel Bitcoin is
London, UK (PRWEB) May 23, 2013
ForexMinute.com, a highly regarded and renowned portal for distributing and promoting essential financial market tools and resources, recently launched a new section, completely dedicated to Bitcoins. Upon its release, the portal's co-founder Jonathan Millet also spoke highly of Bitcoin and its emerging role in the global economy.
"We, along with our financial experts, have thoroughly studies the trends of Bitcoins in the present market aura.", says Jonathan on being asked about the reason for introducing a whole new section for Bitcoin resources.
Moving further he speaks, "Others may still not prefer to count on it due to its downfall in April. But it is very obvious for any traded currency to rise and fall frequently. The important point to note is Bitcoin has recovered to a normal price level."
"ForexMinute simply believes that traders should also get a chance at least to know what a marvel Bitcoin is. Our role, as obvious, is to provide them with enough resources that can help them learn everything about Bitcoin."
Reflecting back an enthusiastic approach towards promoting Bitcoins to every professional to potential trader, ForexMinute new Bitcoin section brings them with always up-to-date Bitcoin news, the most accurate and genuine bitcoin exchange rates, the reliable sources to short bitcoin, and the best bitcoin brokers, amongst many other services.
Jonathan Millet concludes, "We know that investors today would love to break the norms of forceful regulatory bodies. Bitcoin presents them just as that. It is a democratic currency - for the people by the people."
About ForexMinute:
ForexMinute is the world's leading forex news website, providing investors all the required tools to become a top class forex trader. The ForexMinute.com team offers global investors an array of resources, including financial news by the minute, fundamental analysis, technical analysis, forex tools and much more. The aim of ForexMinute is to provide investors the leading forex education tools, so they can visit their leading forex portal whenever it suits them.
For more information, visit http://www.forexminute.com or call +1 800 758 5780.