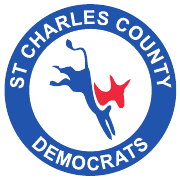 We believe all Missouri's hardworking families deserve a chance to succeed, and we are committed to commonsense public policy that creates a highly educated workforce and strong economic base
St. Charles, MO (PRWEB) May 28, 2013
The St. Charles County Democrats announce the 31st Annual First Capitol Day featuring Missouri Secretary of State, Jason Kander, at a dinner event, Friday, June 14, 2013 from at Trigg Banquet Center, O'Fallon, Missouri.
"I'm looking forward to seeing so many friends again at what is always a great event. First Capitol Day brings together people not just from St. Charles, but from the whole region to talk about important issues in our state," Missouri Secretary of State Jason Kander said. "I'm pleased to be the keynote speaker this year to discuss what I've done so far as Secretary of State, how the legislative session turned out, and what we need to do to move forward as a state."
First Capitol Day provides an excellent opportunity to meet Democratic office holders and candidates from the St. Charles area and across Missouri.
"We want Missouri to lead the nation in education and economic development while creating safe communities that provide support to our most vulnerable citizens. We join other Missouri citizens who have grown tired of partisan rhetoric. We believe all Missouri's hardworking families deserve a chance to succeed, and we are committed to commonsense public policy that creates a highly educated workforce and strong economic base," said Morton Todd, Chairman of the St. Charles County Democrats.
First Capitol Day tickets offer attendees opportunities for fellowship and advocacy as well as an array of appetizers, dinner, and drinks. Tickets are $40 per person and available at the St. Charles County Democrats website or by contacting (636) 272-0031. Program ads and raffle baskets will be available with proceeds benefiting community service projects and Democratic candidates. All supporters are welcome.
Secretary of State Jason Kander was sworn in as Missouri's 39th Secretary of State in January 2013. A former U.S. Army Captain, Jason is a veteran of the war in Afghanistan. Prior to his election as Secretary of State, he practiced law, represented Kansas City in the Missouri General Assembly, and served on the Missouri Veterans Commission. He is a graduate of American University and Georgetown Law School and is married to his high school sweetheart, Diana. He is America's youngest statewide elected official.
The St. Charles County Democratic Central Committee represents the Missouri Democratic Party in St. Charles County and performs functions as required by the laws of the State of Missouri, the Charter and By-Laws of the Democratic Party of the United States, and the Constitution and By-Laws of the Missouri Democratic Party.