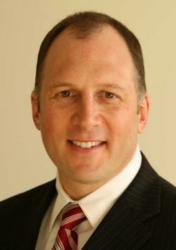 Police need to seek a warrant whenever possible before invading a person's body and taking their blood.
(PRWEB) May 22, 2013
The U.S. Supreme Court handed down an opinion in Missouri v. McNeely (No. 11–1425) on April 17, 2013. The court determined that, absent exigent circumstances, police must obtain a search warrant before forcing drunk-driving suspects to have blood drawn. The decision is a victory for Fourth Amendment protection against unreasonable searches and seizures, said Minneapolis criminal lawyer Kevin W. DeVore.
"Police need to seek a warrant whenever possible before invading a person's body and taking their blood. Moreover, we believe the ruling in this case applies to all searches protected under the Fourth Amendment, including breath and urine tests done in connection with drunken driving offenses," said DeVore.
The justices sided with the defendant, Tyler McNeely, who was pulled over for speeding by a state highway patrolman in Missouri, according to the Supreme Court case summary in Bloomberg. Also stated in the Bloomberg article (4.17.13), McNeely performed a field sobriety test when asked, and he failed. McNeely then refused a breath test, which he had a right to refuse under Missouri law. The officer then took him to a hospital for a blood test. McNeely refused the blood test, but a technician drew blood anyway. At trial, McNeely sought to block the use of the blood test that showed he had approximately twice the legal limit of alcohol in his blood.
The Bloomberg article states that the Missouri Supreme Court ruled that prosecutors couldn't use the test at trial, saying officers typically must seek a warrant before forcing a suspect to have blood drawn. The US. Supreme Court affirmed this decision. In McNeely, the state argued that since alcohol dissipates into the blood over time, evidence against DUI suspects is destroyed.
The Supreme Court recognized that blood testing is different from other evidence destruction cases since blood alcohol content evidence naturally dissipates in a gradual and relatively predictable way, explained DeVore.
Justice Sonia Sotomayor wrote in her majority opinion that whenever police can "reasonably obtain" a warrant before performing a blood test "without significantly undermining the efficacy of the search," they must do so.
"The fact that alcohol dissipates into blood over time is not enough to justify a warrantless blood test," said DeVore.
"The Court's opinion still allows for some blood tests to be performed without a warrant and be admissible. However, the Court's opinion makes the exception very narrow," he added.
About Kevin W. DeVore:
Minneapolis criminal lawyer Kevin DeVore offers experienced and aggressive criminal defense representation to people throughout Minnesota and the Midwest. With more than a decade of experience in the area of criminal defense, Kevin has a working knowledge and relationship with the law and the courts of the region. 'Small firm' values are expressed in his commitment, while 'big firm' expertise and resources help ensure the best possible results for a case.
Kevin DeVore has been designated as a "Super Lawyer" for the past 9 years in a row. This recognition is given to only 5% of the lawyers in the State of Minnesota. He is a certified Criminal Law Specialist and has been featured in the Star Tribune, Pioneer Press, and Law & Politics Magazine for his acclaimed criminal defense victories.