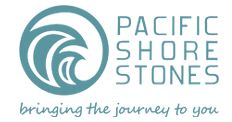 We host a cookout every month with a raffle and door prizes at the Memphis location.
Memphis, TN (PRWEB) May 23, 2013
Representatives with Pacific Shore Stones announced today that it will soon celebrate its second year anniversary of expanding to the state of Tennessee.
Rachel Potter, marketing manager of Pacific Shore Stones (http://pacificshorestones.com/), said the company opened its first location in Los Angeles in 2004. It rapidly expanded its operations by opening locations in California and across the central region, expanding further by opening a new location in June, 2011 in Memphis.
The company also has locations in Austin, Birmingham, Little Rock, Bakersfield, Fresno, Oxnard, San Luis Obispo, Oklahoma City, Tulsa, and San Antonio.
"We are planning to celebrate with a major event to mark the anniversary," Allen Morris, Memphis location manager, said about the company which offers granite, marble, travertine, onyx, limestone and soapstone.
Pacific Shore Stones' Memphis location offers the largest warehouse in the area, with the widest range of exotic stones in Memphis.
"We host a cookout every month with a raffle and door prizes at the Memphis location," Morris pointed out, before adding, "Part of our success in Memphis is due to the fact that we place great importance on customer service and we will always go the extra mile to make the stone-selection experience a special one."
Pacific Shore Stones, which received the "Fast 50" award October, 2012 for being one of the 50 fastest growing private companies in Central Texas, has developed joint ventures with quarries across the world, built on strong relationships, giving the company access to the finest material. They were recently featured in Inc Magazine (http://inc.com), where the owners gave an interview about their success and the granite market in Brazil.
Pacific Shore Stones distributes the highest quality, hand selected stone through 12 company-owned distribution centers across the U.S. Each center has a large inventory of over 120 colors plus dedicated staff to assist, supporting fabricators, consumers and designers in selecting stone for their projects.
As to why residents in the Mid-South should visit Pacific Shore Stones' Memphis location, Potter stressed that a visit to Pacific Shore Stones' Memphis location reveals a huge choice of quality stone. The company owners, she said, personally travel overseas several times each year to hand-select stones for the warehouses. They visit remote quarries in places like Brazil, Italy, Spain, India and Turkey.
"They believe in selecting stones based on quality, never from images on a computer, and don't work to a set list of colors," Potter said. "If something looks good, they buy it. This keeps the inventory fresh and allows them to stock some truly unique and amazing stones."
For more information, please visit: http://pacificshorestones.com/v12/locations/memphis-tn
About Pacific Shore Stones
Pacific Shore Stones Memphis celebrated its opening in June 2011 with a showroom decorated to inspire our Tennessee customers. Adorned with two bookmatched Yellow River stones and four bookmatched Victoria Regia stones, the showroom walls are full of color and natural beauty. The Memphis location also contains a 1,200 square foot kitchen & bath display. The Memphis facility houses an assortment of stones from around the world, including traditional core colors and extravagant exotics for those customers looking for stones as unique as their own designs.
Pacific Shore Stones Memphis is led by Allen Morris, who has been working in the granite trade since 2002. Allen has built up an extensive amount of knowledge about the applications of natural stones and enjoys working with customers to help them select the right stone for their projects.
Contact Details:
Rachel Potter
1590 Century Center Parkway #110
Memphis, TN, 38134
Phone: 901-379-3667
Source: Pacific Shore Stones