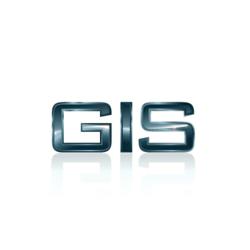 CHAPIN, S.C. (PRWEB) May 24, 2013
GIS is unveiling its refined Pangea Onboarding solution and new credential management features. The retooled credential management system features fully automated renewal processes, eliminating any manual steps. Onboarding capabilities provide full credential history tracking and can monitor professional license/credential renewal deadlines. The new system also incorporates annual reminders and can automate the DOT Driver Qualification File (DQF).
"Our extensive license and certification management capabilities are available for use in all industries, but are especially well-fitted for medical and DOT industries," says Zach Lein, Vice President of Pangea Implementation. "Medical professionals can easily submit renewed credentials for their employers' records. The new onboarding process also automatically populates the DQF, which is perfect for trucking employers to better manage their workforce."
Lein reiterated, "Qualification and credential management is not just limited to these two industries. To stay compliant, employers involved in education, for example, require re-verification of teacher credentials. Other industries may need to validate military licenses and certifications."
This latest Pangea release features a self-service, task-driven onboarding process, so that employees can complete new hire tasks upon activating their accounts. Pangea also features a new task dashboard where employers are able to assign, monitor and reassign tasks. Likewise, employees are able to complete and submit tasks, as well as edit personal information, and access personal documents and company-specific information within the dashboard.
The system utilizes mobile compatibility and is accessible to candidates and new hires using PCs or Macs. It is cross-compatible among Microsoft Internet Explorer, Mozilla Firefox, Google Chrome and Apple Safari browsers.
Pangea Onboarding was built to provide client-specific solutions and maximize individual hiring processes. Immediately upon hire, automation technology distributes appropriate documents and tasks, including E-Verify, electronic I-9, W-4, and any other required items. Other impressive features include digital mouse signatures to ensure signer authenticity, and advanced internal reporting capabilities support compliance tracking. Clients also have the ability to provide training documents, videos and all necessary tools to quickly and efficiently engage and integrate the newest members of their workforce.
About GIS (General Information Services, Inc.)
GIS is a nationally accredited background screening company that has been providing screening services since 1966. In recent years, GIS has grown to serve thousands of customers nationwide by providing comprehensive national and international background check solutions, talent acquisition solutions and industry-specific services. For more information about GIS and its products or services, visit http://www.geninfo.com.