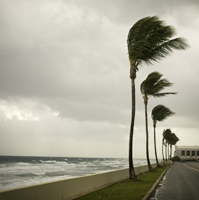 The best time to review your coverage needs is before the threat of a storm.
Lincoln, RI (PRWEB) May 22, 2013
Hurricane preparation isn't just about stocking up on supplies and weatherproofing your home. That's why Amica Insurance is reminding everyone to review their insurance policies and coverages for the upcoming hurricane season.
"An important part of hurricane preparedness is reviewing your insurance policies," said Bryan Cook, a senior assistant vice president at Amica Insurance. "The best time to review your coverage needs is before the threat of a storm."
Flood damage is not covered under standard homeowners policies. With that in mind, you should review your policy and make the necessary coverage changes before hurricane season begins.
Earlier this month, Amica shared tips to help protect your family, home and property from a hurricane before it arrives. (To read those tips, click here.) For the second part of the series, Amica is offering more tips from the Federal Emergency Management Agency on what to do during a hurricane:

Stay inside and away from windows and glass doors. Hunker down in a small room, closet or hallway toward the middle of the house and on the lowest level.
Fill the bathtub and other large containers with water for cleaning and flushing toilets.
Turn down the refrigerator temperature as low as possible and keep the doors closed to preserve food.
Listen to the radio or TV for information, and turn off utilities if told to do so. Also, make sure all propane tanks are turned off.
Avoid using the phone, except for emergencies.
Evacuate if told to by local authorities. Those who live in mobile homes, high-rise buildings or near water are more likely to sustain damage to their property.
About Amica Insurance
Amica Mutual Insurance Co., the nation's oldest mutual insurer of automobiles, was founded in 1907. The company, based in Lincoln, RI, is a national writer of automobile, homeowners, marine and personal umbrella liability insurance. Life coverage is available through Amica Life Insurance Company, a wholly owned subsidiary. Amica employs more than 3,200 people in 40 offices across the country.
CONTACT: Vince Burks, Corporate Communications, 50 Amica Way, Lincoln, RI 02865-1155, 800-652-6422, ext. 24563
Twitter: Amica
Facebook: Amica Mutual Insurance Co.