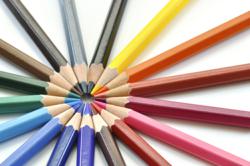 London, England (PRWEB UK) 22 May 2013
By investigating what tone of voice (TOV) is, where it comes from, how it is used and how it is essential to today's marketer, the latest whitepaper to be released by London School of Marketing offers a detailed insight into one of marketing's biggest trade secrets. Used by successful brands, but known by few people outside the industry, this paper explains what TOV is, and its importance to the multi-channel world of branding.
This downloadable whitepaper looks into the earliest recorded forms of marketing writing, the invention of the printing press, the enterprising ingenuity of the Victorians, and right through to the marketing magicians operating today.
"Not everyone is a wordsmith or a natural orator. That is why organisations use TOV guidelines to explain the dos and don'ts of communicating as a representative of the brand. And it is not only the employees on the shop floor or the lower rungs of the ladder who are in need of assistance," the paper concludes. "Communicating a unified message in a unified voice requires everyone, from the receptionist to the CEO, to understand and follow the rules. Because, when used correctly, a clear and consistent TOV can help a company achieve brand recognition, preference and loyalty across all platforms."
London School of Marketing deliver accredited marketing and business qualifications, and offer courses from recognised professional bodies such as CIM, ABP and CAM and BA (Hons) Marketing, MA Marketing and Innovation and a MBA from Anglia Ruskin University. Based in London, they also have offices in Sri Lanka, a network of Overseas Support Branches (OSBs), and online programmes of learning. There courses are run over a broad range of study modes.