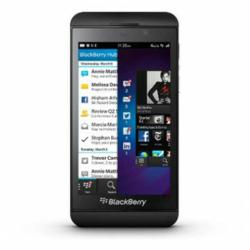 Brooklyn, New York (PRWEB) May 23, 2013
Cheap-Phones.com, online provider of new, used, and refurbished phones at low prices, recently added some of the most popular phones on the market to its site. Customers can now buy Samsung Galaxy S4, HTC One, and Blackberry Z10 smartphones at a fraction of retail prices.
Cheap Phones partners with businesses to offer deals to customers not seen in stores. Once a customer purchases a phone, that phone can be activated simply, either by contacting their service provider of choice or inserting a SIM card. After following a few easy setup instructions, a customer will have that satisfaction of knowing he or she has obtained a great deal on a cell phone with no contract.
With the addition of the Samsung Galaxy S4, Cheap Phones provides Samsung's latest sleek, lightweight Android smartphone. In addition to the Samsung Galaxy S4, Cheap Phones has a wide range of Samsung phones, including the Galaxy S3, Galaxy Prevail, and the Galaxy Attain. By purchasing a slightly older model, customers can obtain Samsung phones at a large savings without a contract.
Cheap-Phones.com recently added the HTC One M7 to its line of HTC phones. Featuring a 4.7-inch display and a 4-megapixel rear camera, the HTC One M7 provides the technology consumers need to watch movies and take high-quality photos, ideal for sending to friends or uploading to social media sites. For audiophiles, the One M7 also offers Beats by Dr. Dre audio enhancement system to provide stellar sound from the device's speakers. The Snapdragon 600 processor and 4G LTE access will keep consumers sailing through websites and streaming videos.
The Blackberry line at Cheap Phones includes the new Z10, which is the first Blackberry 10 series available. The Z10 offers Blackberry Hub, which puts all of a user's messages and notifications in one place. An adaptive keyboard learns a person's writing style to help expedite typing of messages and improve accuracy. A 4.2-inch touch display and 8-megapixel rear camera makes the Z10 the best Blackberry yet.
Cheap Phones also offers phones from LG, Nokia, Casio, Motorola, iPhones, and more. Prices change on a regular basis, but Cheap Phones keeps up with the best online deals on new, used, and refurbished smartphones to get consumers the best deal without a contract. Through Cheap-Phones.com, consumers can also keep up with the latest news in price drops, phone releases, and more.
Committed to helping customers find the best deals on off-contract cell phones, Cheap-Phones.com connects customers with sites like Amazon, eBay, and Newegg.com, ensuring the best deals possible from the shops customers trust. Off-contract phones are ideal for those who are unable are simply unwilling to sign a two-year contract with a service provider. Through Cheap-Phones.com, customers can avoid signing a contract while still enjoying well-below-retail prices on the most popular smartphones on the market today.
To search for a great deal on the best smartphones on the market, visit http://www.cheap-phones.com/.