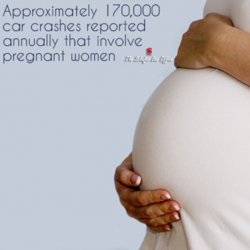 Kentucky law allows a civil lawsuit for the wrongful death of a fetus whose life is ended by someone's negligence
Louisville, Kentucky (PRWEB) May 30, 2013
Kentucky Accident Attorney Mike Schafer explained that if a pregnant woman was killed in a vehicle accident, the party at fault is obliged to pay damages for the wrongful death not only of the pregnant woman but also of her unborn child.
Last May 6, a 27-week pregnant woman has died at the University of Louisville Hospital after sustaining multiple blunt force injuries.
In the news entitled, "Pregnant woman killed, 2 others critically hurt in I-71 crash", and posted at Wave3.com, it was stated that Latonya Hunt, 31, of Sidon, Mississippi, died about an hour after the crash. According to Officer Donney Smith, Hunt was not wearing a seat belt when the accident took place; thus resulting to her ejection. The crash happened on Interstate 71.
"Kentucky law particularly KRS 411.130 allows a civil lawsuit for the wrongful death of a fetus whose life is ended by someone's negligence," Mr. Schafer pointed out.
Though the state allows the right to recover damages for the negligent death of a person, Mr. Schafer emphasized that Kentucky only recognizes an action for the wrongful death of a viable fetus and not of a non-viable fetus.
"A fetus is viable when it enters its sixth and seventh month of its existence. This means that a fetus less than 24 weeks is non-viable; hence, his or her estate may not be allowed by the court to recover damages for his/her wrongful death," Mr. Schafer explained.
About Mike Schafer
Mike Schafer is sole practitioner specializing in Civil Litigation including automobile accidents, slip and fall and wrongful death cases. He helps victims of various types of accidents receive adequate compensation. He can be contacted at:
The Schafer Law Office
1218 South 3rd Street, Louisville, KY 40203
Phone: (502) 584-9511
Fax: (502) 636-4702
Toll Free: 855-487-4878
Website: http://www.mikeschaferlaw.com/