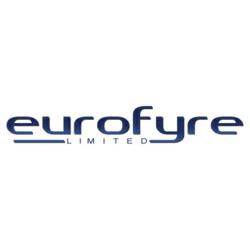 ...a design was put together for a system focused around the use of aspirating smoke detection...
(PRWEB UK) 23 May 2013
Eurofyre have recently supplied and commissioned a full fire detection and alarm system, based on aspirating smoke detection, for a prestigious central London townhouse that is reputedly worth £35,000,000.
Eurofyre Limited is a privately owned company established in 2007. They specialise in the supply of fire detection equipment and offer a comprehensive range of products covering all aspects of fire and safety. All of Eurofyre's personnel have extensive experience and expertise within the fire industry and pride themselves on being able to offer a high quality of service and support to their customers.
When asked to put together a design for a fire detection system to protect a five-storey townhouse located in the centre of England's capital, Eurofyre realised there was varying criteria to meet. Not only was the function of the alarm paramount, but it was also highly important that the fire alarm system did not disrupt the aesthetics of the property. With this in mind a design was put together for a system focused around the use of aspirating smoke detection, also to be supplied by Eurofyre Ltd.
Aspirating smoke detection works by drawing air through a network of pipes into a sampling chamber. The air in the sampling chamber is processed and if smoke is detected the system's alarm is triggered. The pipework that carries the samples of air can be easily hidden and only small sampling points are needed in each of the rooms to be protected, offering a discreet alternative to conventional point detectors that can be considered aesthetically displeasing. There are a number of other benefits related to aspirating smoke detection, however in this instance it was chosen because of its discreet nature.
The fire alarm system was based around the following components:

ProFyre A2 Fire Alarm Control Panel: It is the job of the control panel to monitor the fire detectors and respond to any signals accordingly. The ProFyre A2 is a compact, stylish, easy to install and configure control panel. Field devices connected to the A2 are automatically allocated to zones by virtue of their logical address and device text is easily entered using the fully integrated QWERTY keyboard.
EF-FT15 6mm Micro Bore (High Pressure) Aspirating Smoke Detector: The EF-FT15 is a 15 pipe high sensitivity air-sampling smoke detection system. The system uses unobtrusive, easy-to-install 6mm microfibre tubing to transport air from sampling points to the detector. Due to the large number of rooms in the townhouse, two of these units were used, providing sampling for up to 30 different locations. These two EF-FT15 units were installed discretely into seldom used locations of the house.
Optical Smoke and Heat detectors: Heat and optical detectors were used in parts of the house, such as basements, where aesthetics are not as important.
Once the installation was complete, a commissioning engineer was sent from Eurofyre to ensure that the aspirating smoke detection and fire alarm systems were operating efficiently, thus providing the owner of the property confidence that the system had been installed in the prescribed manner and was operating within the performance guidelines set in the design and regulations.
Eurofyre supply a wide range of fire detection systems and associated safety products including aspirating smoke detectors, two-wire systems and conventional fire panels. For more information about Eurofyre Ltd or any of their products, please visit their website, designed by Ballyhoo Ltd.