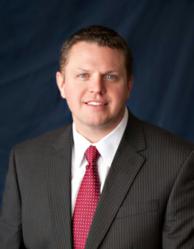 Jason's ability to discuss his vision for education over the next ten years really helped him stand out among the candidates.
-- Tessa Kirchner, Board of Education
EAGLE, CO (PRWEB) May 22, 2013
The Eagle County School Board announced at its Board Meeting on Wednesday, May 22, 2013 that Jason Glass, current State Director of Education for Iowa, will become Eagle County School District's Superintendent in July of this year, following the departure of current Superintendent Dr. Sandra Smyser for Poudre School District.
Glass was selected from a pool of six candidates and three finalists in a search conducted by the Colorado Association of School Boards. Glass, and other finalists, Karen Brofft and Don Johnson, interviewed with the school board and two advisory committees on May 16.
The Colorado Association of School Boards organized the advisory committees to gain resident input. Two committees were formed comprised of parents, staff, and community members. The committees interviewed all three finalists and provided the school board with its observations and opinions.
"This was a very comprehensive process to find the next superintendent of Eagle County Schools," said school board President, Jeanne McQueeney. "The national reputation of our District attracted great candidates from many states, making for a difficult selection."
Henry Roman, search consultant with the Colorado Association of School Boards, added, "the advisory committee did an excellent job in interviewing the candidates and helping the Board find the right leader to continue moving the District's vision forward."
Glass was appointed Director of the Iowa Department of Education in 2010 by Governor Terry Branstad, with confirmation by the Iowa Senate. He holds a Bachelor's Degree in Political Science, a Masters Degree in Education, a Masters Degree in Political Science, and a Doctorate in Education.