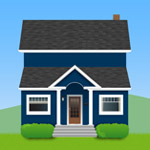 For most people the emotional epicenter of home is either the family room or living room, in providing a temporal touch-point by which they can express themselves.
Boston, MA (PRWEB) May 23, 2013
Protobrand is pleased to release results from a study examining the metaphors Americans use to construct their notion of 'home.'
"We find that the meaning surrounding the home goes well beyond the literal physicality of house, location, or sense of place to include people's self-identity—reflecting how they choose to live their lives and fit into the cultural fabric of society. In other words, homeowners project thoughts and feelings about the relationship with their living space that define a new prevailing sentiment and insight: 'You as your home, and your home as you,'" explains Stephen Hahn-Griffiths, Chief Strategist at Protobrand.
In digging deeper, we find the presence of emotional underpinnings and metaphorical frames that people use to understand the meaning of their homes. Home is a defined by an expanded spatial sense of existential self that exists deep in the recesses of the mind. At the root of these emotions, we find two core drivers of behavior that inspire a state of Being, which defines what people feel to be at home, and a state of Doing, which shapes the activities that people do to create a sense of meaning about home.
Being - What makes you feel at home?
Protection - Home acts as emotional body armor. It is a place of protection where the outside world is kept at bay and nothing can hurt a person.
Escape - Home is an escape. Private and set away from the struggles that exist outside its walls, home acts as a daily peaceful vacation.
Belonging - Home is where people feel that they belong and are loved. At home, people are surrounded by others who accept their idiosyncrasies and allow them to be authentic.
Doing - What do you do to create a sense of home?
Bond - Family and friends create memories at home, and therefore home acts as a portal to access those memories.
Support - Home is the setting where life's major scenes are celebrated and mourned. In the midst of emotional occasions, people rely on the support systems that stem from their homes.
Grow - Home is where life's big decisions are made. Because home provides a sense of protection, it is a low-risk place to pursue new goals, challenge oneself, and nurture personal and professional growth.
About Mood of the Nation™ and Meta4 Insight™
"Mood of the Nation" is a pulse check of people surveyed through Protobrand's online metaphor elicitation tool Meta4 Insight™. Meta4 Insight™ builds upon decades of academic thought and scientific research into the workings of the human mind. The technique is facilitated through an online application, using a proprietary image database to reveal people's unconscious minds.
About Protobrand Sciences, Inc.
Headquartered in Boston, MA, Protobrand is an independent research and branding agency driven by consumer insight. By uncovering the rich, unseen motivations behind human behavior, Protobrand develops strategic and creative solutions that result in emotionally resonant brand relationships. Clients include major consumer brands such as Lee, Disney, Marriott, Bank of America, GAP, Toyota, and Wrigley.