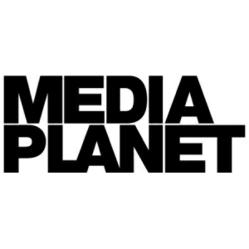 "Our city is home to more than 225 clean technology companies and our region continues to capture the majority of North America's clean tech investment"
San Francisco, CA (PRWEB) May 22, 2013
The cleantech industry is laden with untapped potential that, if harnessed and communicated to the mass public correctly, could effectively change the course of our future. Through this publication, Mediaplanet aims to unite the leaders in clean technology to raise public awareness around the industry, and advocate for continued funding not only in the Bay Area but beyond as well.
San Francisco: A Leader in Cleantech
The city of San Francisco has played a leading role towards a more sustainable future—from being named Greenest City in North America to receiving a United Nations award for best green building policies of any city in the world—and was recently named the Cleantech Capital of North America. The San Francisco Bay Area has an important responsibility to serve as a model for the rest of the nation.
"Our city is home to more than 225 clean technology companies and our region continues to capture the majority of North America's clean tech investment," Bob Linscheid, President & CEO of the San Francisco Chamber of Commerce, stated last Friday in his bi-weekly blog, How We See It.
Mediaplanet's campaign
Mediaplanet is partnering closely with Cleantech Group, a company that provides global corporations, investors, entrepreneurs, and policy-makers with real-time market data and intelligence through subscription-based research, global industry networking events, and world-class advisory services. Cleantech Group's CEO, Sheeraz Haji, will author the foreword of "The Growth of Cleantech" campaign, introducing readers to this important topic and what it means to them whether they are consumers or involved from an industry standpoint.
Mediaplanet will be distributing the print edition of the campaign at Cleantech Group's upcoming Global Cleantech 100 Summit and Gala in Washington DC this fall, as well as at their Cleantech Forum San Francisco in March 2014. A link to the digital campaign will be distributed though Cleantech Group Weekly Email Newsletter to over 70,000 industry readers.
Partnership opportunities
Mediaplanet's campaign will also feature insight pieces from several experts in the industry, including Stephan Dolezalek, Managing Director of Vantage Point Capital Partners, and Dallas Kachan, Managing Partner of cleantech consulting and advisory firm, Kachan & Co. Editorial, distribution, and sponsor partnerships are currently available. For partnership opportunities or to learn more, please view the The Growth of Cleantech Media Kit.