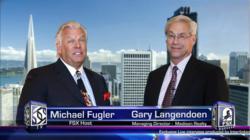 It's a very short term, opportunistic scenario. I think for 2 more years.
San Francisco, California (PRWEB) May 24, 2013
During the recent FSX Investment Conference held at the Ritz-Carlton in San Francisco, California on April 25th-27th 2013, Mr. Gary Langendoen, Managing Director of Madison Realty, granted an exclusive interview available on Madison's Public Profile on Interlinked's IDeal Room.
Madison Realty Companies, a private real estate firm based in Pasadena, California, is currently purchasing large numbers of distressed single family homes at discounts in Southern California for resale or for rental income. Acquiring these properties at below market value, they will be upgraded or expanded to maximize profits. Speaking at the FSX Investment Conference in San Francisco, they confirmed they are also acquiring assisted living properties.
Madison Realty has been operating for 20 years, with the current executive team working together for 9 years. The company focuses on profitable short and long term investments across a full spectrum of property types that are performing best in today's real estate market. With the projected market for 60+ residents almost doubling in the next 10 years, the assisted living market looks like a good long term opportunity. With its single family homes, the company is currently holding and renting a majority of its properties. Within 2 years Madison Realty plans to leave the single family home market to focus on newly emerging assisted living growth areas nationwide.
Gary Langendoen said during the exclusive interview with Interlinked TV: "We're unique in that we don't focus on one property type." He further explained that the company's extensive experience provides an edge over competitors by analyzing market conditions; indicators they have been trained to see over three real estate cycles has helped them quickly take advantage of emerging opportunities in the real estate market.
Mr Langendoen went on to say, "We were doing self-storage and student housing 8 years ago, today we're buying single family homes at auctions at discounts and we're doing assisted living due to the aging of America." Continuing, he commented that: "Owning single family homes is a very short term, opportunistic scenario. I think for 2 more years, at least in Southern California, where we're buying the prices are going to increase rapidly. We're buying homes that 7 years ago sold for $500,000 dollars – we're paying $220,000 for them today. We're renting them out and values are increasing 20% a year right now. It's a short term play. 2 or 3 years from now, we'll be out of that market place."
Speaking on assisted living he said: "We buy and we upgrade and expand them. We own properties anywhere from Florida to California – currently we're buying 7 properties in Colorado. Our goal is to find those properties a REIT will not buy today. We'll expand that property, we'll upgrade that property, we'll add a memory care section to increase revenues, and then a REIT will buy that property."
To view the complete interview visit Madison Realty Companies' public profile on the Interlinked IDeal Room
About Madison Realty
Madison Realty is comprised of a talented Senior Management Team whose expertise spans over 35 years and three real estate cycles. This level of experience is instrumental in structuring and managing commercial real estate investment programs that are in sync with today's market. Our investment product of focus is buying distressed single family homes at discounts in Southern California for resale or for rental income. For more information visit https://members.interlinked.com/?c=MadisonRealty and http://www.madisonrealtycompanies.com/
About Interlinked
Interlinked is designed to be the most efficient and powerful system available in assisting its members in finding one another, building relationships and ultimately do business together. Interlinked is a private network and it is not open to the public. You must be invited or apply to be part of the community. Our proven process utilizes four primary systems: one, through our custom automated campaigns (IRocket), second through media InterlinkedTV, thirdly our Ideal room, fourth, through our relationships with strong partners and events. For more information go to http://www.interlinked.com.
Safe Harbor Statement
This press release may contain information that constitutes forward-looking statements made pursuant to the safe harbor provisions of the Private Securities Litigation Reform Act of 1995. All statements, trends, analysis, and other information contained in this press release, including words such as "anticipate," "believe," "plan," "estimate," "expect," "intend," and other similar expressions of opinion, constitute forward-looking statements. Any such forward-looking statements involve risks and uncertainties that could cause actual results to differ materially from any future results described within the forward-looking statements. Risk factors that could contribute to such differences include those matters more fully disclosed in the Company's reports filed with the Securities and Exchange Commission. The forward-looking information provided herein represents the Company's estimates as of the date of the press release, and subsequent events and developments may cause the Company's estimates to change. The Company specifically disclaims any obligation to update the forward-looking information in the future. Therefore, this forward-looking information should not be relied upon as representing the Company's estimates of its future financial performance as of any date subsequent to the date of this press release.