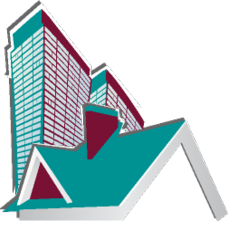 dreamer who was kicked out of Harvard twice and coined the "Spaceship Earth" notion
Pompano Beach, Florida (PRWEB) May 23, 2013
Hot Home News: Saving Bucky Fuller's Dome Home!
Free high res photos of Buckminster Fuller's famous dome home available for your use at: http://bit.ly/toptenmedia
At TopTenRealEstateDeals.com we take a look at Buckminster Fuller's Illinois dome home, one of the most famous and historic home structures in the United States. His place is now over 50 years old and showing signs of middle age weariness. Locals are raising funds to try to preserve the iconic building.
Although he died 30 years ago, many people still remember Buckminster Fuller (he preferred to be called Bucky) as an American architect, inventor, genius, writer, car designer and dreamer who was kicked out of Harvard twice and coined the "Spaceship Earth" notion. Many people consider him to be the father of the green and sustainability movement, as far back as 70 years ago.
Bucky was a philosopher, futurist and urban planner who in the 1930s also designed the Dymaxion - considered the world's first green car. But his biggest claim to fame was as an architect and early proponent of the dome home who was awarded the first U.S. patent for these futuristic-looking structures. Bucky understood that triangles have more strength than squares or rectangles of the same weight, size and material. When constructed into a dome, it was sturdy, inexpensive and economical with air moving over it rather than being trapped by traditional building methods causing leakage into the interior. Domes were also not as affected by temperature extremes and high winds. With an open interior, air could more freely circulate with air returns, making a far healthier and more comfortable environment for the inhabitants and cutting 30% to 50% off utility bills. Depending on how the dome is set up, people can move almost anywhere on Spaceship Earth and take their personal dome home with them. Just throw it in the back of the truck.
The portability factor was of great interest to the military when domes were first announced and Bucky could have made a fortune right from the beginning could he have afforded the tooling to make it possible. Unfortunately, mass production was never possible for Bucky as he never had the startup money. The true value of his dome design became known worldwide when he built the dome for the Montreal World Expo in 1967 and was nominated for a Nobel Peace Prize in 1969.
Bucky built his own dome home in just seven hours in 1960 in Carbondale, Illinois where he was a professor at Southern Illinois University. Bucky and his wife, Anne, lived at the dome through 1971. They were married for 66 years and died within hours of each other in July, 1983 just a few months after he received the Presidential Medal of Freedom from President Ronald Reagan. The most famous dome building in the world today is Spaceship Earth, a long time Disney World feature and photo spot at Epcot Center in Orlando, Florida attracting over 10 million visitors a year.
Today a full effort is being made to restore Bucky's dome for future generations. In April, the Fuller Dome Home Organization held their first annual, week-long Dome Days festival in Carbondale to raise money for the restoration of Buckminster's dome home. Approximately another $100,000 needs to be raised to finish the exterior and interior restoration and funding for the home's museum and maintenance.
Real estate is never boring at TopTenRealEstateDeals. Check out today's most entertaining and unusual real estate news stories of the week and the best florida condos for sale. News such as America's top ten bargain mansions, Monaco's $250 million penthouse and haunted homes you can actually buy.
Top 10 lists are available to media outlets for publication.
Contact:
Terry Walsh
Marketing Coordinator
terry(at)toptenrealestatedeals(dot)com