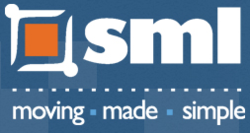 We want to help the victims any way we can during this traumatic time.
Fort Worth, TX (PRWEB) May 22, 2013
Simple Moving Labor, a DFW-based nationwide moving services provider, is going "all-in" in an effort to help the victims of the EF5 tornado that recently tore through Moore, Oklahoma, leaving more than twenty people dead.
In an attempt to help the people of Moore recover from this disaster, SML made a donation of $3,000 to the Tulsa Community Foundation, a local organization helping residents with basic necessities like food, water, and shelter. In addition, SML and corporate partner Penske Truck Rental are each matching SML customer donations to the American Red Cross, totaling up to $60 per customer, through June 30th.
Simple Moving Labor is also collecting donated supplies from local North Texans, and will later this week be trucking the supplies up to Moore along with volunteers to help with the recovery efforts.
"It just isn't enough to sit back and send well wishes and prayers," said Matthew McCollum, Chief Operations Officer at SML. "We want to help the victims any way we can during this traumatic time."
Countless homes and lives were destroyed Monday when an EF5 tornado tore a 17-mile long swath through Moore, Oklahoma.
Persons wishing to provide donated supplies to be trucked up to Moore can find more information at http://www.SimpleMovingLabor.com/about-SML/giving/moore-oklahoma.
###
About SML
Founded in 2007, SML is a family-owned and operated moving company offering professional moving services nationwide. SML also offers cost-effective labor-only options for consumers who need help loading or unloading a rental truck or storage unit. For more information, please contact Carter Schimpff at carter(at)simplemovinglabor(dot)com and 817.282.1200 X201.