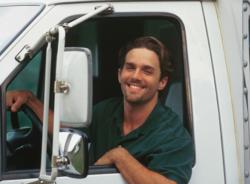 (PRWEB) May 31, 2013
Given the fact that the company has gathered such a large number of truck rental one way companies, the advantages offered for both clients and service providers have significantly increased. The great volume of work found on their website is a much needed extra help for clients who need professional assistance, as well as for companies fighting for truck rental deals.
This innovative idea from Movingtruckrental.com helps customers find the lowest prices on the market and offers them a chance to compare offers so that they make the best decision possible. One way truck rentals are considered to be much more expensive than normal renting services, which means there are few customers who opt for this kind of a deal and even fewer moving companies who receive the benefits of customer offers.
By creating such a strong and consolidated network of truck rental companies, Movingtruckrental.com has been able to cut down the prices for these types of services, so that everyone can now have access to reliable and affordable renting deals.
To sustain this statement, Calvin Davis, CEO of Movingtruckrental.com, agreed: "Our biggest asset is the size of our network. We have a robust mix of a large variety of moving companies, each a leader within its own niche. Due to the sheer size of our network, we can help consumers receive free moving quotes from almost any truck rental within a matter of seconds. Our network of companies realizes that we are going to benefit them in many ways and at our request many moving companies have revised their offerings to offer substantial discounts on one way truck rentals. Moving companies understand that they can gain much more through the volume we generate are very receptive to the idea of offering discounts to our customers."
Because of the fact that such a large number of moving companies are in a strong competition with themselves, to obtain customer renting deals, the costs of this type of services have been significantly reduced. This can only mean one thing, and that is that customers can now benefit from a wide range of solutions and options for their needs and have to much lower prices than before.
Movingtruckrental.com provides customers with professional truck rentals one way services and a very effective program of discounts and professional services. Because of the increasing number of satisfied customers, the company has become one of the most appreciated firms on the market.
For those interested in finding out more about this topic and about the company please access: http://www.movingtruckrental.com/one-way-truck-rental.html.