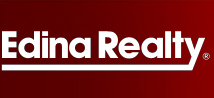 This is a great first step for homeowners interested in the short sale process
Coon Rapids, MN (PRWEB) May 23, 2013
The Minnesota Short Sale Calculator website, created by Kris Lindahl of Edina Realty, will help Coon Rapids residents estimate the value of their home in a matter of minutes. Homeowners can enter a few pieces of information on the site's main page and receive a real-time email from Lindahl that includes an estimated value for their home. "This is a great first step for homeowners interested in the short sale process," Lindahl said.
All submitted information is kept private and no contract is needed to get an estimate on the value of their home. "I'm glad I can make this available to my clients and homeowners alike," Lindahl said, and continued, "In a market as hectic as this one it's necessary that homeowners have the necessary resources to give them confidence." Staying one step ahead of the rest "is just one more advantage to having me as your agent."
In addition to the ability to check the estimated value of their property, homeowners can also rely on the website to provide the most up-to-date short sale information including tax consequences, credit implications, and answers to all of the most frequently asked questions. "As banks are more and more willing to accept short sales the time is now to get started," Lindahl said, and continued, "and the best site to check out is this one."
Lindahl's coveted approach to real estate has gained him notoriety in the real estate community across the nation. "My peers refer to me as an 'Internet Marketing Specialist'," Lindahl said, and continued,"It's not an official title but reflects my unmatched dedication to bringing only the best resources available to my clients."
Call Kris now for more information at (763) 447-3925.