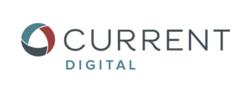 Current Digital is all about meeting the needs and filling the gaps of advertising, digital and other creative agencies that are looking externally for web technology support and expertise.
Boston, MA (PRWEB) May 23, 2013
Verndale, an award-winning digital marketing agency, is pleased to announce the launch of Current Digital, a business dedicated to assisting agencies and their client's web development and digital marketing needs. Companies now view content management and digital marketing software as a strategic business necessity. This can often leave agencies placed in the position of implementing their creative strategy on preselected software platforms that they may not be familiar with or shorthanded on expertise to properly staff projects. This is where Current Digital, having deep experience with many top content management systems, can fill the gap.
Bringing 15 years of experience, Current Digital provides service offerings that include CMS/CXM implementation support services, website and application development, design and system integration and in-project search engine optimization (SEO), as well as hosting and managed services, microsite and mobile development. All with a dedicated account management team along the way.
Current Digital has a flexible, agile approach which allows our agency partners to reliably and transparently deliver a web project of any size and scope. Providing developer talent on demand, integrating multiple resources through co-development work alongside the agency or implementing a complete CMS/Marketing automation platform on behalf of a partner, Current Digital brings more than just technical resources to the table. Current Digital is your adviser on key technical considerations throughout the planning process to ensure each application is configured to achieve the strategic goals set by the agency and its customer.
"Current Digital is all about meeting the needs and filling the gaps of advertising, digital and other creative agencies that are looking externally for web technology support and expertise," said Lisa Waters EVP of agency alliances at Current Digital. "Given the ebb and flow nature of the business, agencies don't always have technical resources available that are trained on the clients' selected CMS/Digital Marketing platforms, or simply aren't interested in building full-time, in-house platform expertise. Current Digital is there to round-out the team providing resources starting from a single developer, to a co-development model adding expertise to the agency's existing team, to staffing a whole team of experts to execute the entire implementation. We ensure the success of this model by assigning dedicated account managers to provide consistent communication and scope management throughout the projects."
The Current Digital team is experienced and certified on many widely-used CMS platforms including Sitecore (CMS and DMS), EPiServer, Ektron, Kentico, Sitefinity and Drupal, as well as provides robust knowledge in CRM integrations, marketing automation, in-project SEO, eCommerce, analytics and reporting along with other third-party software application integrations into digital marketing platforms.
Recent Current Digital agency projects include:

Senior-level Sitecore CMS developer support for one of the world's largest digital agencies to round out their project team.
Technology architecture and development for an innovative boutique agency and their largest client on Sitecore.
Providing a complete development team for a Kentico CMS implementation on behalf of a global PR and digital agency, as well as their client.
About Current Digital
At Current Digital we make you, our agency partner, look like a marketing technology genius.
You already have ingenious strategists, brilliant creatives and clients who've invested in some pretty remarkable marketing technology. But you realize the sheer complexity and rapid evolution of cross-channel digital marketing platforms require a team with specialized skills to make it all run seamlessly. And you know what's at stake – your client relationships.
Enter Current Digital. Our expertise with leading CMS and digital marketing platforms, our deep skills in Development, Integration and Support along with our options for Hosting and Managed Services let you focus on the stuff you do best while we make sure it all works.
We can provide a Digital A-Team, be your Technology Co-Pilot, or deliver on-demand talent one developer at a time to help get the job done. Our only goal is to make you look like the marketing phenom you already are.
Learn more at currentdigital.net
Media Contact:
Lauren McDonald
Marketing Manager, Partner Alliances
617-399-8774