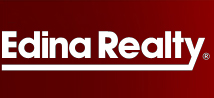 This is the head start that buyers are looking for
Independence, MN (PRWEB) May 23, 2013
Kris Lindahl, an experienced Independence down payment assistance agent, announced that homeowners can use the Minnesota Down Payment Assistance website to check their eligibility. Homeowners interested in the process have a new resource available to them that will provide up-to-date market information and a state-of-the art technology that matches them with the right assistance program.
"Knowing right away which programs they are eligible for will help homeowners move forward with the process," Lindahl said, and continued, "and this website provides that service." The website allows buyers to enter a few pieces of information and receive a real-time email listing the programs they may be eligible for. "This is the head start that buyers are looking for."
Lindahl leads a team of agents specializing in down payment assistance loans. His team has the necessary resources for buyers to get the lowest possible down payment approved. "In a market with so many different programs available I thought it was necessary to give buyers a resource that would bring their search down to a manageable level," Lindahl said.
Recently, Lindahl received the Chairman's Award, the highest honor an Edina Realty agent can receive, for excellence in sales, sales volume, and customer service. "Year after year I find myself thanking everyone around me for the support they've given me: my family, friends, and especially my clients," Lindahl said.
Call Kris and his team now for more information at (763) 634-5895 and visit the Minnesota Down Payment Assistance website to get started today!