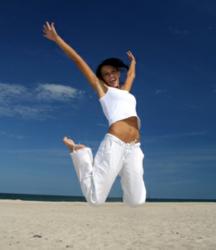 Colebrook, NH (PRWEB) May 23, 2013
The New Age Source, premier metaphysical store, highlights five minor changes to start on the journey towards achieving complete wellness. Crash diets and yo-yo dieting is neither fun nor safe. With the ever impending bikini season just days away, many are looking for instant results and therefore turning to weight loss pills and other magic diets that promise a loss of ten pounds in just one week. The New Age Source warns against these diets and instead urges for the adoption of gradual tiny lifestyle tweaks throughout the year. Put a plan in place now to avoid scrambling around next season to fit into that bikini.
Drink More Water. Drinking water helps flush out the toxins our bodies take in constantly. Water has an especially great effect on skin increasing brightness and elasticity.
Replace Your Usual Chips with Nuts. It's not just about losing weight, eating a lot of processed foods, think chips, cookies, and fast food, can make you feel sluggish and greatly deteriorate your quality of life. Try working raw food snacks into your diet. Swap out your usual processed chips for nuts high in protein and remember losing weight is not the primary objective.
Move Around. If sitting for hours on end, try to move around every hour or so. Take a walk around the office, do a few stretches, pushups, or jumping jacks. Anything that gets the blood flowing is a good idea.
Participate in physical activity. Contrary to popular belief you do not have to sweat it out for 3 hours in the gym to be healthy. A simple 30 minute walk daily will suffice. Consistency is key. If you need an extra boost this Woman's Day article says wearing your exercise clothes to bed may help.
Go outdoors. In addition to upping your physical activity, be sure to spend time outdoors. Too often we are cooped up in offices or homes staring at our computer screens. Take in the fresh air, you'll feel rejuvenated.
About The New Age Source:
The New Age Source is a leading retailer of high quality metaphysical products. The New Age Source strives to offer each customer personalized inspiration to assist them on their path to fulfillment. The New Age source offers a variety of spiritual lamps, incenses, crystals, dream catchers and much more. For a full list of products and to learn more about The New Age Source please visit http://www.thenewagesource.com.