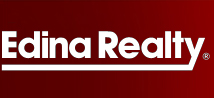 I've been able to come up with a fail-proof formula to get my clients what they need and want
Long Lake, MN (PRWEB) May 23, 2013
Long Lake residents interested in finding a down payment assistance program to help with their home purchase can look to Edina Realty's Kris Lindahl for the proven resources necessary for success. The experienced Long Lake real estate agent has made available the Minnesota Down Payment Assistance website for interested buyers. "This website is built to give buyers the head start they need in a market like this one," Lindahl said.
"With so many programs available, it's nice to be able to narrow the search down," Lindahl said, and continued, "and this website does just that." The website allows buyers to enter a few pieces of information on the main page and receive a real-time email from Lindahl listing the programs they may be eligible for. "Once eligibility is confirmed, it's a lot easier to move on with the process of buying a house," Lindahl said.
In addition to real-time assistance the site also includes general information on the application process, application deadlines, and a list of advantages to using down payment assistance. "The #1 advantage to using down payment assistance is that buyers are able to find the home they want for a very small down payment," Lindahl said. The website offers complete privacy with entered information.
Lindahl's combination of technological expertise, many years of experience, and an unmatched dedication to customer service has made him a coveted resource in the real estate community. "Over the years I've been able to come up with a fail-proof formula to get my clients what they need and want," Lindahl said.
Call Kris and his team now for more information at (763) 634-5895 and visit the Minnesota Down Payment Assistance website to get started today!