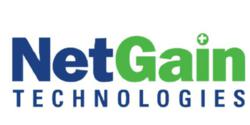 NetGain Technologies forms its first National Advisory Council to meet semi-annually and discuss current services as well as future opportunities.
Lexington, KY (PRWEB) May 23, 2013
A regional leader in the managed I.T. space, NetGain Technologies works with legal firms, financial institutions, manufacturing companies and healthcare facilities in the area. To continue its current growth and maintain excellence in services, CEO Mark Jacobson has called upon a dynamic group of industry leaders and top clients to form NetGain Technologies' first advisory board.
"The idea is that this group of people will meet twice a year to discuss how our solutions work for them as well as where and how they could envision improvements," explained Jacobson. "It will also be a great opportunity for both us and our clients to network with each other and learn ways to sharpen our operational efficiencies."
The advisory council will meet semi-annually and serve as a panel developed to advance the mission statement of NetGain Technologies: creating happy clients through effective technology solutions.
The inaugural session will convene for dinner on May 22, 2013 and meet on May 23, 2013 in Lexington, Ky.
###
About NetGain Technologies:
NetGain Technologies is a leading provider in the design, procurement, implementation and management of high-performance IT solutions. With services ranked among the best in the world by MSPmentor and CRN Tech Elite, a multi-state regional footprint and almost three decades of experience; we've helped over 1,000 unique clients thrive by leveraging our best-in-class service and support programs. Our highly qualified and experienced professionals align our best-in-class support programs to meet our clients' needs for positive business outcomes. Learn more at http://www.netgainit.com.
For more information, contact Bret Anderson at banderson(at)netgainit(dot)com or call 859.226.1991