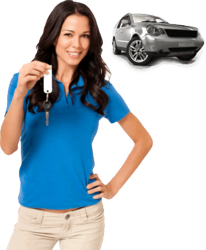 (PRWEB) May 23, 2013
The quick growth and incredible qualities displayed by Valley Auto Loans are an obvious testament to their determination and substantial service. Clients of Valley Auto Loans often make an effort to spread the word and give Valley Auto Loans what praise they can. This is truly a customer friendly company, as they have stated many times. Their focus is on fulfilling the needs of the applicant, as well as offering as much help as they can to visitors through their blog and advice panel.
To apply for an auto loan today, visit https://valleyautoloan.com/apply-now2/.
Recently, Valley Auto Loans' skyrocketed as their high risk auto loans approval rates hit 100% for the first time. While many companies make claims like "approvals guaranteed" or "no one turned away," they hardly ever deliver. Due to the unique system and processing methods utilized by Valley Auto Loans, 100% approvals for all applicants is an actual possibility.
From the start, Valley Auto Loans has been customer focused, and they have always strived to reach this goal of 100% approval rates. Now, their goals have been realized, but they will not stop here. Valley Auto Loans has stated that they only want to keep adding tools and resources to help their clients and visitors alike.
About Valley Auto Loans
http://valleyautoloan.com/ is the leading auto and cars finance provider in USA, Canada & UK fully dedicated to help its customers acquire national car and auto financing. They design and develop customized no credit auto and car financing, bad and good credit auto and car loans. Voted the best for "Quality Customer Service; Best National Auto Loans Service" by thousands of people, their finance experts focus in providing its customers information and various tools available for different auto loan offers, help them to choose the best that fits their budget as well as the related eligibility guidelines in detail.