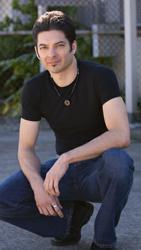 Any one hint indicated by dating tips for men can be misinterpreted; guys should train themselves to recognize as many as they can before they make a move.
San Mateo, CA (PRWEB) May 26, 2013
Insecurity, shyness, and doubt about whether a girl likes a guy is almost always going to end up as a regret or lost opportunity, says Dating Expert Carlos Xuma in his new report.
"The unfortunate part is so many of these lost opportunities could have been avoided if a guy knew what signs to look for," Xuma says in his article on dating tips for men. "A lot of guys miss or overlook very obvious signs that a girl is interested in him. It's just a shame because so many signs of interest are basic and easy to pick up on if a guy just knows what to look for."
One of the most obvious signs of interest that Xuma explains in his new report is when a girl looks at a guy's mouth.
"If a guy catches a girl repeatedly looking at his mouth, maybe darting up to his eyes and then back down to his mouth, that's a pretty good indicator of interest," Xuma says. "Looking at a mouth is a sign of attraction, but even so, a guy should probably also look for other signs of interest to be sure."
That's the key, Xuma says, explaining in his report on dating tips for men that as any one hint can be misinterpreted, guys should train themselves to be aware of and look for additional signs of interest before they make a move.
Xuma writes in his article of men's dating tips, for example, that another sign to look for is whether the girl is mimicking the guy's body language. "For instance, when he takes a drink, does she take one, as well? Or when he crosses his legs does she subconsciously do the same thing? Maybe the guy will catch the girl putting her hand on her chin in the same way he is doing," he offers. "These are all subtle, sometimes unconscious signs of attraction."
In addition, Xuma presents in his report on dating tips for men, guys should look for other signs such as a girl laughing at everything funny a guy says, even when nobody else thinks it is funny.
"Laughing at all a guy's jokes is probably a sign of interest," Xuma says. "Another sign might be when a girl is playing with her hair. Remember, the key is to look for more than one sign of interest and then make a move."
Carlos Xuma is the author of numerous articles and books, including The Bad Boy Formula, Secrets of the Alpha Male, and the Girlfriend Training Program and has appeared on ABC and CBS television and Playboy radio. Xuma has spent over ten years teaching important dating tips for men, such as how to flirt with girls, how to seduce a woman, seduction tips, how to get a girlfriend, and how to gain confidence with women. Learn more at his website, http://www.carlosxuma.com.