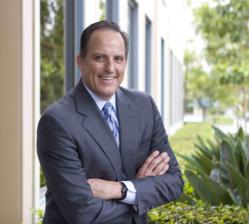 Irvine, CA (PRWEB) May 22, 2013
Gregory G. Brown and Alison S. Flowers of Brown & Charbonneau, LLP secured a $2.5 million settlement in an Orange County Superior Court breach of contract and fraud business dispute case, in which the defendant loan broker was required under the contract at issue to obtain $200 million in funding for the plaintiff, in return for a $2 million advance fee, case number 30-2009-00122240. In the event the broker was unable to obtain the funding within 30 days, the broker was required to return the advance fee, according to the contract executed by the defendant and attached to the Complaint. The broker, however, spent the advance fee within days of receiving it and, thus, failed to return it when the funding was not obtained, according to court documents.
After the plaintiff obtained a prejudgment writ of attachment and shortly before trial, the defendant broker filed bankruptcy in United States Bankruptcy Court, Central District of California, case number 8:11-bk-22482. Brown & Charbonneau, LLP initiated an adversary proceeding to determine nondischargeability of the underlying debt in the same court, case number 8:11-ap-01457, which was also resolved through the $2.5 million settlement, and in which the defendant stipulated to nondischargeability, according to the Stipulation for Entry of Nondischargeable Judgment. The settlement included attorneys' fees and interest, according to the Stipulation for Entry of Judgment and Judgment.