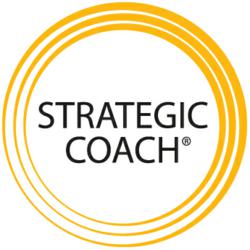 "[T]eam members who have 'entrepreneurial attitudes' ... have 'batteries included'"
Toronto, ON (PRWEB) May 23, 2013
Entrepreneurial Team Expert Shannon Waller will share her knowledge and expertise with an exclusive group of entrepreneurs at the Mastermind Talks event in Toronto on May 24. Waller is an entrepreneurial team coach and speaker at Strategic Coach, which offers a program dedicated to helping entrepreneurs transform their businesses and their quality of life.
The Mastermind Talks Series and Mastermind Dinner Series are designed exclusively for entrepreneurs and are not typical networking platforms. Instead, the Mastermind Talks and Dinners are peer-to-peer platforms built to facilitate high value learning and experience sharing among the most successful entrepreneurs. Mastermind Talks and Mastermind Dinners participants must have founded their own company or companies, and the company must meet certain performance metrics.
On May 24, Waller will be speaking at Mastermind Talks in Toronto, along with acclaimed entrepreneurs such as Tim Ferriss and Marc Ecko. During the talk, Waller will discuss how to grow and support a cohesive entrepreneurial team that will help create a self-managing company and ultimately grow the business 10 times.
"One of the major problems is that business owners expect team members to think like entrepreneurs, but they don't," says Waller. "It's important to hire and delegate to team members who have an 'entrepreneurial attitude.' In other words, they have 'batteries included,' they're focused on creating value, they take action, and they persevere in the face of challenges."
Waller defines team members with "batteries included" as those who are able to step up and take initiative, and who want to see their team and business grow.
Shannon Waller is available for discussion and interviews regarding entrepreneurial team growth. For more information on Shannon Waller and Strategic Coach, visit http://www.strategiccoach.com.
About Shannon Waller:
Entrepreneurial team expert Shannon Waller has worked with Strategic Coach since 1991, and in 1995 created and began leading the Strategic Coach® Team Programs. She is the author of numerous articles on entrepreneurial teamwork, a frequent speaker and coach, and co-author of Unique Ability®: Creating The Life You Want.
About Strategic Coach:
For more than 20 years, Strategic Coach has offered successful entrepreneurs a unique process for extraordinary growth, higher income, and exceptional quality of life. Founded by Dan Sullivan and Babs Smith, Strategic Coach is an organization run by entrepreneurs, for entrepreneurs. The Strategic Coach® Program enables entrepreneurs to create greater success and freedom for themselves and more value and satisfaction for their clientele. Strategic Coach clients have come from over 60 industries.