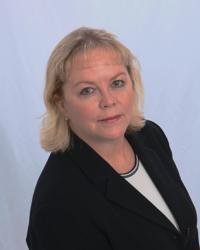 Gwen is both a licensed attorney and a licensed registered nurse in North Carolina.
Charlotte, NC (PRWEB) May 23, 2013
Gwen Babson, RN, JD, has joined AcuityHealthcare as Vice President of Compliance and Risk Management.
AcuityHealthcare is a long-term, acute care (LTAC) hospital company that was founded in 2001 by President and CEO Edwin H. Cooper. Headquartered in Austin, Texas, with its Service Center in Charlotte, North Carolina, what began 12 years ago as a small operation has since flourished into a thriving system with locations in New Jersey, Ohio, North Carolina, Texas and Arizona.
Gwen is both a licensed attorney and a licensed registered nurse in North Carolina. She earned her nursing degree from Cape Fear Community College and her BS in Business Administration – Health Care Management from Mount Olive College. She received numerous awards throughout her education and graduated Summa Cum Laude with a 4.0 from Mount Olive College. Her Juris Doctor is from the NCCU School of Law with a focus on Health Law, Ethics and Bioethics. She is a member of the American Bar Association, the North Carolina Bar Association, as well as her district and county bar associations. Gwen is also a certified medical coder and auditor.
Throughout her 23-year career, Gwen has been a staff nurse, supervisor, admissions nurse, educator and clinical nurse auditor. She teaches health policy and laws and ethics for healthcare professionals in the RN to BSN program at Mount Olive College as well as medical coding courses at Cape Fear Community College. Gwen is currently an attorney with the Babson Law Firm, PLLC handling civil litigation, criminal defense, and medical claims review. She has also been a contract attorney for other law firms where she has worked on policies, contracts, educational, governmental, and CMS regulatory compliance issues as well as performing case analysis for personal injury and medical malpractice lawsuits.
As the Vice President of Compliance and Risk Management, Gwen will establish, implement, and oversee effective compliance and risk management plans to prevent illegal, unethical or improper conduct, reducing liability and risk to AcuityHealthcare and its facilities. She will ensure the corporate compliance and risk management plans comply with all federal and state regulations and statutes applicable to long-term acuity care facilities and will chair the Corporate Compliance/Risk Management Committee.
About AcuityHealthcare
AcuityHealthcare owns several hospitals and manages others within our system. We treat critically ill and medically complex patients who need an extended period of care, usually for an average of 25 days. Among the most common conditions we treat are cardiac and respiratory failure, pressure wounds, stroke trauma, multi-system failure, infectious disease, and other neurological injuries. Our team of nurses and physicians also specialize in ventilator-weaning. In addition to diagnosis and treatment, we provide rehabilitation services for our patients and family education to ensure that the patient's health and safety continue after they are discharged.