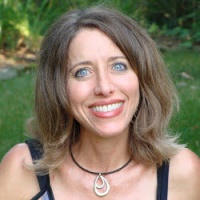 In America we are blurring the lines between work and play. Obviously we can't get away with that forever.
(PRWEB) May 24, 2013
The BioGirl Health Show, on air every Friday at 1pm on Spreaker radio, contains a series of easy-to-follow nutrition and lifestyle tips which Carol insists, can lead to more energy, increased happiness and beauty – both inside and out.
Meanwhile, the topic of stress is pretty big itself at the moment after a major survey by the online newspaper Huffington Post last month revealed 91 per cent of respondents – of both sexes - admitted they were 'stressed.'
Acknowledging stress comes in various shapes and sizes such as worries over jobs, relationships and finances, Carol attributes one of the main reasons to so much stress in our lives at the moment is the creation of the 'Me Generation.'
"In America, never have we had so much 'stuff' in our lives, yet been so stressed," she says. "But this compulsion to 'keep up' and 'prove ourselves' is causing serious illness which actually started out as stress – whether acute or long-term – and has become a major source of discomfort and stress in itself.
"In other words, stress has a domino effect, bringing on a host of physical conditions such as cardiovascular disease, digestive disorders and insomnia. We can't ignore the inter-relationship between the emotional and physical body.
"And yet, according to a recent study by the International Labor Organisation we're working longer hours with fewer breaks than ever before. As a result we are blurring the lines between work and play. Obviously we can't get away with that forever."
One of the ways to combat stress, Carol states, is to ensure we have the correct nutrients to help fight its damaging effects on the various systems in our bodies. That means eating plenty of green vegetables and fruit – she particularly advises drinking a morning smoothie with frozen fruit, whey protein and flax seed oil. And for extra protection, a good multi-vitamin supplement, is great insurance, she says.
Michigan-based Carol also advises slowing down to take the time to breathe easier. That means scheduling 'time out' every day to focus on priorities such as family, a hobby, unwinding through music, nurturing a pet etc. This is also a good time, she adds, to remember joyful events and to make a list of them to refer to every now and again.
"Try never, ever to sweat the small stuff if you can help it," she says. "The only sweating we should all be doing is at the gym!"
More tips, advice and healthy living reviews can be accessed at Carol's website BioGirlHealth.com