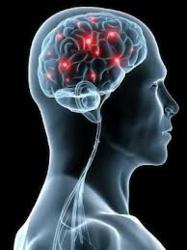 plaintiff claims that her husband started taking Pradaxa in 2011, and a few months later he suffered massive bleeding in the brain that led to his death
San Diego, CA (PRWEB) May 23, 2013
AttorneyOne.com, a recognized authority on law, updated the website recently and they are now actively providing expert opinion in view of the recent news on Pradaxa Side Effects lawsuits.
According to court documents, on March 5, 2013 a woman filed a lawsuit in Illinois Southern District Court (case no. 3:2013cv50102) alleging that her husband suffered massive brain bleeding from Pradaxa. Pradaxa, manufactured by Boehringer Ingelheim Pharmaceuticals, is mainly used as a blood thinner for patients who are at risk for stroke or atrial fibrillation. In the lawsuit plaintiff claims that her husband started taking Pradaxa in 2011, and a few months later he suffered massive bleeding in the brain that led to his death.
Court data updated on May 14, 2013, by the US Judicial Panel on Multi-District Litigation (MDL), indicate that there are 663 actions pending in the Pradaxa MDL (MDL 2385, U.S. District Court, Southern District of Illinois). All the actions share common factual questions arising out of allegations that plaintiffs suffered severe bleeding or other injuries as a result of taking Pradaxa, according to the Transfer Order.
Taking into consideration the latest developments, AttorneyOne.com updated the website and, now, can actively provide an expert opinion including how to get in contact with legal counsel easily and inexpensively in case of alleged Pradaxa severe complications. Sean Burke, director of Media Relations at AttorneyOne.com, adds that the relevant information illustrates that people continue to file Pradaxa lawsuits. "For that reason", he continues, "our focus should squarely fall on getting the word out and assisting people in finding the right legal assistance."
A new study, published on March 1, 2013 in the Journal of Clinical Investigation, revealed that Pradaxa could increase the risk to certain types of viral infections in some patients. The initial research of the study was conducted on mice and revealed that Pradaxa use could increase the risk for myocarditis, a viral infection of the heart.
AttorneyOne.com has further information on Pradaxa lawsuits including how to get in contact with legal counsel.
Headquartered in San Diego, CA Attorney One was founded in 2004 and is not a law firm. They offer a nationwide legal service which helps consumers find the best representation for their legal needs. You can learn more about Attorney One at our website http://www.attorneyone.com. You can also find us on Facebook at http://www.facebook.com/AttorneyOne. Checkout earlier news from us at http://www.prweb.com/releases/2013/5/prweb10756653.htm