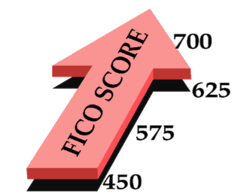 Our credit repair programs help remove multiple issues from credit reports."
Phoenix, AZ (PRWEB) May 23, 2013
Kelly Lowery, CMO for Credit Rating Improvement, announced the new Credit Rating Improvement website. The Credit Rating Improvement site is specially designed to assist users eliminate errors that creep into credit reports and repair their credit ratings.
"We're fixing people's bad credit, one person at a time," said Lowery. "We specialize in credit restoration and counseling. Our credit repair programs help remove multiple issues from their credit report."
Millions of people are paying exorbitant rates for insurance on their home, car and life due to errors on their credit report. Banks, lending institutions and insurance companies base their rates on credit scores obtained through credit reports. Those with high credit scores enjoy lower costs, while those with less than sterling credit ratings bear the burden of paying more for their coverage. Misinformation on credit reports can result in denials for mortgages, vehicles and business loans.
The firm's new website provides individuals with a wealth of information on how to maintain a good credit rating, ways to increase credit scores and tips on dealing with credit card companies. The site divulges little known information on dealing with debt collectors and agencies, and the truth about credit after bankruptcy.
Visitors to Credit Score Rating Repair will learn simple strategies and techniques for increasing credit scores significantly. The interactive site features videos, links and resources from some of the most respected financial experts in the world. The site examines the credit card review process, disputes, and what elements are factored into the report issued by credit reporting bureaus.
Consumers can encounter problems with their credit report through simple data entry errors, and obsolete, unverifiable or inaccurate information. Credit Rating Improvement aids clients in permanently removing the most common reporting issues that includes bankruptcy, collections, repossessions and fraud, along with foreclosures, duplicate entries and a history of late payments.
Offering credit repair, debt education and assistance credit experts will develop a comprehensive strategy to address specific issues, what information to dispute, and challenge negative items as often as needed to achieve results. Credit Rating Improvement provides consumers with a treasure trove of essential information about credit reports, how to increase credit scores and steps that can be taken to ensure credit reports remain accurate. Consumers have a right to dispute credit issues and have them stricken from their reports if they're unwarranted, and Credit Score Rating Repair provides a one-stop resource for learning how to accomplish those tasks.
For more information, visit the website at http://CreditRatingImprovment.com. The firm can be reached on Facebook at http://www.facebook.com/CreditRatingImprovement .