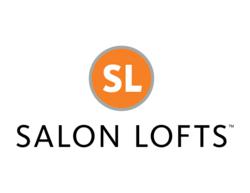 We're looking forward to empowering experienced beauty professionals in the Dayton area with the opportunity to run their own businesses, on their own terms, without the inherent risks
Columbus, OH (PRWEB) May 28, 2013
Salon Lofts has targeted the Dayton market for its latest round of store openings to provide beauty professionals in the region with new opportunities to open and run their own independent businesses.
The first Dayton-area location will open this summer in the popular Town & Country Shopping Center in Kettering, where Salon Lofts will take over space now occupied by Nora's Design Studio. This will be followed by the opening of a Salon Lofts this fall in Washington Park Plaza in Washington Township. Both locations will have approximately 30 lofts for experienced beauty professionals.
More than 20 stylists presently working at Nora's will become loft owners at the Kettering location. A complete renovation of the space will get underway shortly. During this time, day-to-day operations of Nora's will move to temporary space in the retail strip center behind the main center. Nora's Design Group will officially become Salon Lofts on July 1, and the renovated space will reopen this fall with the complete branding and high-end look that sets Salon Lofts apart.
"We're looking forward to empowering experienced beauty professionals in the Dayton area with the opportunity to run their own businesses, on their own terms, without the inherent risks," said Salon Lofts CEO Daniel Sadd. "We're equally looking forward to bringing our strong brand and unique concept to the region."
Sadd believes many clients of Nora's will like what Salon Lofts has to offer. "Nora's has a very strong and loyal clientele thanks to the exceptional stylists that work there now," he said.
Unlike traditional salons in which a stylist is either employed by the shop owner or rents a booth in the shop, beauty professionals lease space from Salon Lofts and receive access to business tools and support to start, build and grow their own independent businesses. This includes setting their own schedules, establishing their own pricing, creating their own product offerings and most importantly, keeping all profits. Salon Lofts equips its loft owners with state-of-the-art technology and online tools to market themselves, including Open Chair which allows for online booking. The success of the concept is evident in the retention rate of Salon Lofts beauty professionals. At 91 percent, it is well above the industry average.
The move into Dayton is part of Salon Lofts aggressive expansion plans for 2013. Already this year new salons have opened in Cleveland, Cincinnati and Indianapolis. The company also operates salons in Columbus and Tampa Bay. Salon Lofts expects to open 15 to 20 new stores before year's end. It presently has 31 locations nationwide, with more than 700 loft owners operating independent businesses within the stores.
About Salon Lofts
Salon Lofts, founded in 2003 by Daniel Sadd, is reinventing the beauty industry by creating a community of experienced beauty professionals who enjoy all the benefits of owning a salon without the risks. Salon Lofts connects beauty professionals with the online tools, personalized marketing platforms and inviting salon atmospheres that form the foundation of their businesses. Beauty professionals who become independent loft owners are able to nurture client relationships and focus on fulfilling their business potential entirely on their own terms. For more information, visit http://www.salonlofts.com.