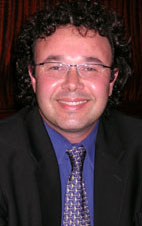 I never schedule surgery before meeting with the patient at least two times.
Houston, Texas (PRWEB) May 29, 2013
Dr. Edward Berzin of the Texas Medical Center is offering a new service for his patients, Brazilian Butt Lift. This new service is perfect for those who are interested in improving the appearance of their buttock while at the same time improving their self-esteem.
With the new service that Dr. Berzin is providing, there are a few options available depending on the patient's circumstance. First, the patient can choose to have fat taken from another part of the body and injected into the buttock. Second, the patient may choose to reshape their buttock by removing some of the fat through a liposuction procedure. Either way, the goal of the surgery is to give the patient a more firm and well-shaped buttock that she can be proud of.
Before a patient undergoes a surgery like the buttock lift, Dr. Berzin will first talk to the patient at least twice about the surgery to be sure they are making the right decision. He will explain everything about the process and answer all questions the patient may have. Through the consultation that Dr. Berzin will provide, the patient can make the correct choice based on their circumstances. when they want to change the current look of their butt.
Depending on the result that the individual patient is hoping to achieve, a Brazilian Butt Lift procedure may also include a tummy tuck. Combining the two procedures will tighten the area around the stomach and result in an overall more shapely figure, and increase the patient's self-confidence and self-image.
As a certified member of the American Society of Plastic Surgeons, American Board of Plastic Surgery and a member of the American, Texas and Harris County Medical Associations, Dr. Berzin has been providing patients with cosmetic and plastic surgeries for over a decade. Practicing in the Texas Medical Center in Houston and in Kingwood, Dr. Berzin receives patients from around the country.
For more information about this service, visit Dr. Berzin's website at http://www.drberzin.com/ or feel free to call 713-722-0111 with any questions you may have.