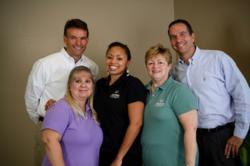 It is important that we are easy to find online and people know exactly where to go to find what they need
Nashville, Tenn. (PRWEB) May 23, 2013
Royce Williams Agency has decided to update their website to better serve the insurance needs of the quickly expanding Nashville population. Recently touted in the New York Times as one of the fastest growing cities in the south and across the nation, Nashville's strong economy has begun to attract people from across all regions. As more people find their way into the area, the Nashville insurance experts at Royce Williams Agency are in the process of updating their website with improved functionality to meet higher demand.
Changes to the website will focus mainly on reworking the overall design and updating several pages with a few essential web features. These revisions are aimed at making the website more user-friendly by improving navigation and will also include updates that will allow pages to translate seamlessly on mobile devices.
"Our main goal is to make the website easier to navigate, especially on a mobile device," stated Royce Williams, principal of Royce Williams Agency. "It is no secret that more and more people are using smart phones and tablets to find services. Nashville and the Middle Tennessee area is growing quickly and we want to connect with as many new residents as possible. Not only will this help expand our reach, but it will also make for a better online experience on the customer's end."
Updates are planned around a clean web design that introduces a higher level of functionality to the website. In addition to design and aesthetics, several new features will be added to the Nashville insurance agency's online profile. Potential customers will have an easier time connecting to a qualified insurance agent with improved contact forms. Web content will also be revised and updated to clearly outline Royce Williams Agency's full line of services to website visitors.
The update to the website marks the maturation of Royce Williams Agency as it has been able to grow along with the bustling Nashville community.
"We are still in the process of evaluating several areas of the website," added Williams. "It is important that we are easy to find online and people know exactly where to go to find what they need. We are extremely excited about moving forward with this new project and being able to better meet the insurance needs of Nashville residents – new and old."
For more information on Royce Williams Agency and the types of coverage they offer, including safe driver auto insurance discounts, home and renter's insurance discounts contact them at 615-356-4800 or fill out a contact form at their website.