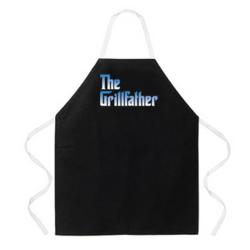 The Planet Shops delivered big on my Fathers Day Gift. Thanks!
Waltham MA (PRWEB) May 23, 2013
The Planet Shops knows Father's can teach their kids a wide-range of life skills like how to ride a bike, tell dumb jokes, catch a baseball and drive a car. Finding the perfect unique Father's day gift to say thank you doesn't have to be difficult. The Planet Shops at WackyPlanet.com has a variety of gifts for every type of dad from the heart-warming to the hilarious.
Personalized gifts are a great way to put a special touch on Father's Day presents. The Planet Shops can personalize many items including photo mugs, aprons, t-shirts, boxers and more. Customers can submit their personalized message online in order to create a heart-felt gift for Dad. Shoppers at this online retailer can browse through touching items like the Super Dad T-shirt and funny novelty items like the Danger Dad Grilling Barbeque Apron.
Sports lovers will find an entire section dedicated to sports related gifts for Dad. Wacky Planet customers can find panoramic photos that depict great moments in sports history, Personalized Name in the Frame Sports Photos, and an assortment of apparel licensed by pro-sports teams.
Shoppers at the Planet Shops can also find great grilling gear for Father's Day. The Grill Sergeant Apron is a multi-functional piece with which Dad's can keep all their grilling tools and protect clothing. Other grilling items include the Dad Spatula and Grill Team Sports Aprons.
This online retailer specializes in tailoring gifts to all personalities, interests and different types of Dads. New Dads can get their first father son T-shirts that simply state "Big Guy" and "Little Guy." Customers can also pick up a great gift for grandpa like the #1 Grandpa Baseball Cap and Worlds Greatest Grandpa Personalized T-shirt.
Ordering and shipping is fast and easy. Representatives at The Planet Shops advise customers to order a week before the requested arrival date. Shipping options include ground, 3-day select and Next Day Air. Wacky Planet is proud to provide a Customer Service team available that offers live support from 10am-4pm Monday through Friday, on the phone or via email. The customer service representatives are available to answer questions about sizing, quality, shipment and pricing.