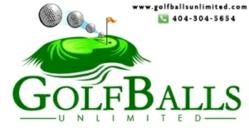 "Despite his previous controversy, Tiger's recent win is something to be celebrated," stated founder Rahul Saraswat, "What he has accomplished is no small task. So, what better way to celebrate than to give back to our customers?"
Atlanta, GA (PRWEB) May 23, 2013
After a heated competition during the Player's Championship, Tiger Woods looks to be back to his old self. Despite an intense rivalry with Sergio Garcia (that goes as far back as 2000), Tiger was able to capitalize on Sergio's errors, and seize the trophy for 2013.
With Tiger back in form and Memorial Day around the corner, GolfBallsUnlimited.com is having their annual sale where they are offering 5% off any sale and 10% off purchases over $50.00. To receive the coupon code and take advantage of this lucrative offer, check their latest Newsletter.
In the spirit of celebration and golf being back in full-swing, Golf Balls Unlimited would like to offer the best prices on the web on all Titleist Pro V1 2013 as well. For anyone looking to emulate Tiger's performance, they can also find the best price for any Nike golf balls.
"Despite his previous controversy, Tiger's recent win is something to be celebrated," stated founder Rahul Saraswat. "What he has accomplished is no small task. So, what better way to celebrate than to give back to our customers?"
They would also like to encourage anyone to check out the "Name your price" section, and their other wholesale deals for all golfing needs this spring and summer.
GolfBallsUnlimited.com was established over 10 years ago as an affordable and efficient way of getting the best in used, bulk, recycled and top quality golf balls for less. They also carry new golf gear and new golf balls at discounted prices. Their goal is to provide every golf enthusiast with brand name golf gear at affordable prices. All purchases made on their website are processed and shipped from their warehouse facilities in Atlanta. For over a decade, they have established themselves as competitive players in the market with superior Customer Service being a corner stone of their business philosophy. All used golf balls sold on their site are collected from premier golf courses in the United States, gently cleaned and hand sorted. Their quality control is one of the best in the industry.
For more information, please visit golfballsunlimited.com.