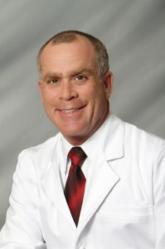 Skin cancer is completely avoidable, and it's important that people understand the necessity of always wearing sunscreen.
San Diego, CA (PRWEB) May 24, 2013
According to recent reports from the American Society of Dermatologic Surgery, skin cancer treatments topped the list of the most performed procedures in 2012 with more than 2.7 million treatments carried out. Laser and light procedures proved to be the second most popular with 1.5 million treatments, followed by neurotoxin injections and soft tissue fillers. Though 2012's data is quite similar to the year previous, President-Elect, Mitchel P. Goldman, MD, believes that 2013 may bring new changes to the data in several ways.
"The data presented by the ASDS gives us a great insight into trends and allows us to make predictions about the year ahead," said board certified dermatologist and cosmetic surgeon Dr. Goldman. "One of the more interesting statistics of the survey depicted only 8% of patients that underwent soft tissue fillers in 2012 were males. As director of the landmark dermatology center Goldman, Butterwick, Fitzpatrick, Groff & Fabi in San Diego, I absolutely believe that this number will increase in 2013. At my practice, I've noticed more and more males seeking facial rejuvenation than ever before."
The American Society of Dermatologic Surgery is a unique organization representing dermatologic surgeons in the United States whom are leaders and experts in their field. With over 5,700 hundred members across the country, the ASDS strives to produce excellence and promote education in the field of dermatologic surgery through the development of new treatments, extensive research, and clinical trials. Dr. Goldman is no exception, having pioneered both laser and light-based treatments as well as the 6th most popular treatment of 2012, sclerotherapy for the treatment of unwanted leg, chest and hand veins.
"Sclerotherapy is another procedure that we continue to see increase every year. It's an extremely safe and effective treatment for leg veins, and as more people learn about how easy it is to actually undergo the non-invasive injections, dermatologists will continue to treat more patients experiencing unwanted spider veins," said Dr. Goldman.
At GBFG&F in San Diego, Dr. Goldman helps his patients overcome a wide variety of cosmetic and medically necessary dermatologic procedures, from Botox for wrinkles to Photodynamic therapy for the treatment of precancerous lesions. With summer quickly approaching, Dr. Goldman hopes his patients will actively remember the importance of skin cancer prevention with sunscreen.
"Skin cancer is completely avoidable, and it's important that people understand the necessity of always wearing sunscreen. It only takes a few moments to apply before heading outside, and aside from it's anti-aging benefits, it could save your life," said expert dermatologist Mitchel P. Goldman, MD.
Goldman, Butterwick, Fitzpatrick, Groff & Fabi: Cosmetic Laser Dermatology is a world-renowned aesthetic center in San Diego, California made up of five internationally distinguished skin care experts, including Mitchel P. Goldman, MD, Kimberly Butterwick, MD, Richard Fitzpatrick, MD, William Groff, DO, and Sabrina Fabi, MD. As highly acclaimed dermatologists and cosmetic surgeons who have contributed hundreds of medical papers to journals and medical textbooks as well as pioneered multiple key procedures, the services provided are among the most technologically advanced to date. With more than 38 different lasers, the award winning San Diego dermatologists of GBFG&F are able to provide patients with the most comprehensive selection of skincare treatments in the United States.
For more information regarding the various types of cosmetic procedures offered at GBFG&F, please call (858) 657-1002 or visit us on the web at: http://www.gbkderm.com.