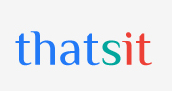 We are thrilled with the final results.
Dubai (PRWEB) May 23, 2013
Communications agency, ThatsIt, Inc. has created and launched a new website for Dubai based fashion designer Jenny Rose.
Founded in 1998, Jenny Rose's fashion brand has been a pioneer for maternity wear in Dubai ever since it first launched and it's still considered the premier maternity boutique more than 15 years later. Today, she has also introduced the MyCozzie, swimwear she designed exclusively for Arabic women.
Jenny Rose's inspiration comes from a love of accentuating and enhancing the female form. By keeping lines simple and clean, women leave Jenny Rose with a more confident swing to their step.
With the launch of the new site, at jennyrose.net, ThatsIt has taken the user's fashion experience to a whole new level. They created a bright, cheery site where people can go to shop.
"Jenny Rose understands the importance of an online and social media presence," says Nik Parekh, CEO and founder of ThatsIt, Inc.
The fashion designer is thrilled to be able to announce her new site to her customers. "Their excitement is what keeps me inspired and helps me design future collections," Jenny Rose says.
"This shopping site is something we've never done before," says Parekh. "We are thrilled with the final results and I think the customers will be too. It's a site full of possibilities for the patron and for Jenny Rose fashion."
Founded in 2009, ThatsIt, Inc is located in Jumeirah Lake Towers in Dubai. They are a full service, integrated communications agency with services including web coding, web design, cloud technology, press releases, brand identity, digital forms, app development, e-books, social media, advertising, and video production. Visit http://thatsit.sg/ for more information on ThatsIt, Inc.