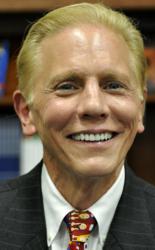 Alexandria, VA (PRWEB) May 23, 2013
The National Education Foundation (NEF), national leader in bridging the STEM education divides, has named Dr. Art Stellar as Vice-President. His primary role is to aid school districts across the United States apply for and receive funding through the Federal Qualified Zone Academy Bonds (QZAB) program (http://www.qzab.org). This program has a Billion Dollars available for school districts with 35% or more of its students eligible for free/reduced meals.
To qualify, a district needs a 10% match partner who will also collaborate with the requesting school district to provide an academic enhancement program to "prepare students better for college and workforce." The National Education Foundation provides the 10% match and academic programs via a total STEM+ Total System Solution guaranteed to advance a student one grade level in a subject like math or reading in 20-30 learning hours, as documented by the State University of New York (SUNY) (http://www.cyberlearning.org).
Dr. Stellar has served as superintendent of school districts in various states, as well as being a central office administrator, principal, coach, and teacher. Dr. Stellar has also been active in numerous professional organizations including being elected president of Association for Supervision and Curriculum Development, the North American Chapter of the World Council for Curriculum and Instruction and the Horace Mann League. He was also elected vice-president of the New York State PTA and chairman of the Board for the National Dropout Prevention Center at Clemson University.
"We selected Dr. Stellar for this role due to his passion for better education for our disadvantaged students, wide range of contacts, knowledge of education and ability to communicate, along with his track record of getting things done", stated Dr. Appu Kuttan, founder and president of the National Education Foundation. He continued, "Our mission is to help raise student achievement by assisting school districts access funds while ensuring that they meet all the requirements of QZAB."
Each state has millions of dollars available with most being currently unclaimed. This funding is "first come, first served" and may not exist in the future if left unused or not utilized according to the Federal requirements. Interested school administrators should contact Dr. Stellar (828-764-1785 or artstellar(at)yahoo(dot)com)
About NEF: The National Education Foundation (NEF) is the national nonprofit leader in bridging the STEM education divides. As part of its mission, NEF assists school districts with Qualified Zone Academy Bonds (QZAB) funding at the request of the US Congress and the US Education Department. The National Education Foundation has been working with both and the state QZAB directors on QZAB since the inception of the QZAB in 1998. The Foundation is based in Alexandria, Virginia and can be reached at http://www.cyberlearning For information on QZAB, visit http://www.qzab.org.