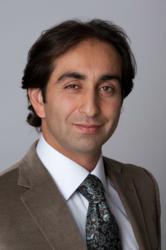 This is a very important development for those in the field of head and neck surgery.
Beverly Hills, CA (PRWEB) May 27, 2013
According to a recent study twelve years in the making by the Department of Otolaryngology—Head & Neck Surgery at the University of Minnesota, Minneapolis, postoperative facial nerve function in pediatric patients who underwent a partial or full parotidectomy run a very similar risk factor as adults for developing paresis of the distal branches in the facial nerve. The study also concluded that gender and age are not predictive of who will be affected by postoperative nerve dysfunction.
"This is a very important development for those in the field of head and neck surgery," said Dr. Larian. "Treating children is always a great area of concern, as it isn't always known how their body will react to the surgical process as they grow older and continue to develop."
The study observed forty-three patients who underwent a partial or full removal of their parotid glands between 1999 and 2011. In total, forty-one patients received a superficial parotidectomy while only two received a total parotidectomy. Throughout the recovery process, 21% of patients experienced some form of immediate facial nerve paresis, or partial paralysis, with the facial nerve only having to be severed in 1 patient. Of those who experienced facial nerve paresis, full recoveries were made in under ten months, with most occurring in the first month.
"Recovery after a parotidectomy can take some time, especially if the tumor involves the facial nerve. The risk of facial nerve injury depends on the location and aggressiveness of the parotid tumor," said Babak Azizzadeh, MD, FACS in Beverly Hills and director of the Facial Paralysis Institute.
When treating patients undergoing a partial or full parotidectomy, Dr. Larian and Dr. Azizzadeh provide patients with a unique team approach, which allows both to use their own expertise during surgery.
"Dr. Azizzadeh is a world-renowned facial paralysis surgeon. Because the facial nerve runs through the parotid gland, it's necessary to have him there to assist during the procedure," said Dr. Larian.
Dr. Babak Larian is a board certified head and neck surgeon who specializes in treatments and non-invasive surgeries relating to the parotid and salivary glands. Upon completion of his medical schooling at the prestigious University of California--Irvine, Dr. Larian completed a six-year residency program in Otolaryngology and Head & Neck Surgery at UCLA. Dr. Larian is a founding member of the Cedars-Sinai Head & Neck Cancer Center of Excellence and holds the highly regarded position of Chief of Head & Neck Surgery at Cedars Sinai Hospital in Los Angeles. Dr. Larian works alongside Dr. Azizzadeh for every parotid tumor removal procedure to assure that the patient is met with the best care and outcomes possible.
For additional information regarding the minimally invasive parotidectomy or to schedule an appointment with Dr. Larian, please contact the CENTER for Advanced Head & Neck Surgery by calling (310) 461-0300 or visit http://www.parotidMD.com.