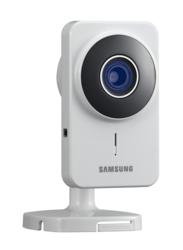 I don't worry about my elderly parents answering the phone; I just check my iPhone to see how they're doing. -Kim Blodgett
Ottawa, Canada (PRWEB) May 22, 2013
Baby boomers are getting older every single year and officially becoming the elderly, changing the way we will view the group in America in a short amount of time. According to the Huffington Post, the population of Americans between the ages of 55 to 64 will have grown 73 percent between 2000 and 2020. As sociologists have noted over the past 60 years, baby boomers have changed just about every stage of life they have entered into, destroying the old American construct of living linear lives, where you grow up, have children, get old and then die. They are going back to school at 50 years old and running marathons at 80 years old, the generation of Americans that prove you can do just about anything at just about any age.
Also, thanks to medical technology and understanding how to prolong life, people are just living longer, meaning baby boomers will continue to survive and grow in numbers in the near future. In other words, there will be even more elderly people than the baby boomer numbers currently suggest.
However, there is no way to totally escape the aging process, which is why the younger generations need to be aware of how to care for the aging boomers who have brought them up. These parents, friends and relatives will be on their own trying to do the things they have always done just with a little less ability due to the physical wear and tear of being alive at least 65 years. There are a number of ways to deal with this without disrupting your elderly loved-one's way of life. Someone can be hired to check on them and help them with specific tasks, but this can be expensive and difficult dealing with a third party who may be less concerned. Changing the layout of a home or doing some minor construction to make it safer for someone who is elderly is another option, but this could also be expensive and come with other construction hassles. One simple solution may be an iWatchLife home video surveillance system. These remote video monitoring packages allow caregivers to watch over their baby boomer loved ones without interfering in their lives.
The way the system works is relatively simple, A wireless camera or a number of wireless cameras are set up around the home or property on which your elderly loved one lives. The cutting-edge system makes use of cloud-based technology, intuitively considering the context, relevance and importance of sounds and images it captures within its specific monitored environment. The iWatchLife system will then notify the user if it catches anything that it deems important, like the baby boomer falling and hurting themselves or engaging in an activity that could seriously injure them. While the practice of video monitoring for the elderly won't keep the problem from happening in the first place, it will alert caregivers to potential dangers or allow them to call for help if an accident does occur.
The more safety and security that is in place the less of a chance that an accident could occur. When it comes to cost and efficiency of dealing with these concerns, a system like iWatchLife may make the most sense.