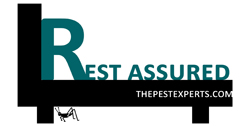 Our goal is to be the go to guys for people who need Maryland Pest Control this summer...
(PRWEB) May 27, 2013
Rest Assured, Baltimore Maryland's Bed Bug and Pest Control Company, with more than three decades of experience serving Baltimore City & County along with Catonsville and surrounding counties will be providing a summer special for new residential clients facing bed bug and other pest problems.
Rest Assured is happy to be able to offer new clients an incentive to get their inspection scheduled to control and ultimately eliminate bed bugs.
"As we move into June, unfortunately we are also headed into bed bug season," said Doug Black, owner of Rest Assured, a Maryland Pest Control Company. "We want to make sure that people can get in touch right away and get an inspection, and eliminate bed bugs as soon as we know they have them so they can have a safe and healthy summer."
Rest Assured offers new residential clients:

Free inspection to determine the source of the problem, severity of the infestation and next steps to eliminate bed bugs
Full extermination service, treat the bed bugs and set up steps to make sure the infestation is controlled and eliminated
Summer discount for all new residential clients
"Our goal here is to be the go to guys for people who need Maryland Pest Control this summer. The bed bugs are a health risk, and they are just plain nasty, we will find the source and destroy them," continued Black.
New clients will receive a prompt and professional inspection from Rest Assured's trained and certified pest control professionals. All of the services are Entomologist certified so that Rest Assured can ensure that client's homes and businesses are appropriately treated.
Once the client's infestation has been diagnosed the agent will develop and implement a plan of action to stop the issue before it spreads so that clients can have happy and safe summer free of Baltimore Bed Bugs.
About Rest Assured:
With more than three decades of experience providing pest control services in Maryland, Rest Assured seeks to be the first line of defense in the community against bed bugs and other pests. Rest Assured serves Baltimore City & County, Catonsville, Anne Arundel, Carroll, Cecil, Harford, Howard, Montgomery and Prince George County.