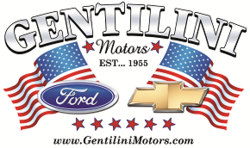 WOODBINE, NJ (PRWEB) May 23, 2013
Saturday, June 1st is more than just the Saturday after Memorial Day at Gentilini Motors. It marks the day that South Jersey antique car fans look forward to all year long: the annual Antique Car Show, held at the Gentilini Ford Store in Woodbine, New Jersey. From 10am until 3pm, guests can bring their whole families for a fun-filled day of showing off their antique beauties while checking out other amazing models.
This is the 37th year in a row that Gentilini Motors has put on its car show and with more fun and games than ever before, it's anticipated to be another success. Featuring an array of hot rods, muscle cars, classics, antiques, and imports, it's an event like any other in the area for car fanatics. But don't forget the kids – all day long they can snack on hot dogs and other free food while playing games, winning prizes from the local radio stations, and even enjoy a magic show. There will even be a special appearance from Thunder the Mechanical Bull, so put your game face on! Register online or check out the Facebook event page for fast access.
The car show is just the end cap to a week of great events at Gentilini Motors. Starting May 25th, the dealership will be hosting a Week Long Sales Event that features 0% financing for up to 60 months on most of their models. Customers can enjoy financing of under $200 per month on certain models while also getting a two-year maintenance plan on any new Ford or Chevy vehicle. If you've been thinking about adding a new car to your family, Memorial Day week is the time to do it – and Gentilini Motors are the NJ Ford dealers to turn to.
About: Gentilini Motors has been the trusted new and used car dealership that NJ residents have trusted for years. Founded in 1955, the dealer has made a name for itself in the industry of Ford and Chevy vehicle sales. Winning the Ford Presidents Award for Superior Customer Service for 19 out of the past 20 years, the family-owned and operated company is well-known for treating its customers like family.