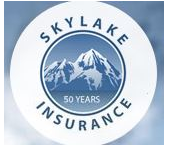 During hurricane season 2013, forecasters are predicting there to be a 50-percent chance that a major hurricane could hit Florida.
North Miami, FL (PRWEB) May 23, 2013
In Florida, residents have not been hit with a severe hurricane in 7 years. This doesn't mean, however, that Florida's good luck will continue, warns Rick Knabb, Director of the National Hurricane Center. This year, he encourages residents, it is important to prepare as if one could occur.
During hurricane season 2013, forecasters are predicting there to be a 50-percent chance that a major hurricane could hit Florida, reports WUFT. With hurricane season lasting from June 1 to November 30 in Florida, this makes a long season for residents to worry about Mother Nature's wrath. Looking back at storms such as Sandy and Debby, forecasters warn that the high winds are not the biggest concern, but instead, water-related hazards. The impact the East Coast felt after Sandy was a direct result of storm surges from the ocean, not wind.
At Skylake Insurance, the local agents have come up with several things homeowners should do now to prepare:

Prepare an emergency kit. Basic disaster supplies include water and non-perishable food. Homeowners may also want to include flashlights, a radio, a first-aid kit and a cell phone solar or inverter charger.
Discuss an evacuation plan with your family. You can determine the escape route that FEMA has determined for your home's location. However, you will want to have a family emergency plan in place in case you need to leave your home.
Analyze your home's risk. It is important to review your home's location as it pertains to flood risk and storm damage. Does your homeowners insurance cover floods? You may want to contact your insurance agent about obtaining flood insurance, too.
In the event a hurricane does hit Florida this season and there are extensive damages to homes, it is important never to return to the evacuated area until it has been declared safe to do so. Often, the "eye" of the storm may cause residents to think the worst is over – but after it passes, the winds can pick back up and storm surges may still occur. The high winds and flooding can last for a prolonged period of time, and it is always the most important to keep safety in mind at all costs.
An average year has 12 storms – seven of them being hurricanes. In Florida, residents are encouraged to prepare early to avoid financial turmoil if a storm does come through and damage homes. Any homeowner with concerns is more than welcome to contact the local agents at Skylake Insurance. Preparation plans should be in place as soon as possible – hurricane season is just around the corner for Florida!
About Skylake Insurance:
Skylake Insurance offers a variety of insurance solutions while delivering the highest level of customer service in South Florida. Whether you are looking for auto, homeowners, marine, health, life, or business insurance, they will help you find the right coverage at the right price. Skylake Insurance represents some of the nation's top insurance carriers and has the ability to work with your needs to obtain the best possible quotes. When it comes to the safety and security of you and your family, the team would climb mountains to achieve the best for you. Offices in Hollywood and North Miami Beach make the agents easily accessible.