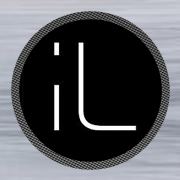 Denver, CO (PRWEB) May 23, 2013
http://www.imaginelifestyles.com - Mile High Stadium will host the first-ever Denver Exotic Sports Car Autocross Ultimate Driving Experience, May 23-26. The track event presented by Imagine Lifestyles, a company that specializes in exotic car rentals, will allow drivers to race supercars on a closed track.
"Exotic car enthusiasts in Denver have shown such enthusiasm for our events nationwide that we knew we had to bring these incredible cars to Mile High Stadium," explains Ryan Safady, Imagine Lifestyles CEO.
"CBS television will be covering the event and showcasing this collection of some of the fastest cars around. Viewers will get a taste of just how powerful and beautiful these cars are."
Denver drivers will be able to get behind the wheel of such luxury supercars as Lamborghinis and Ferraris. Each participant receives a private training session with an expert driving instructor and then has the opportunity to either be driven by the professional driver or take the wheel themselves for a series of laps.
The Imagine Lifestyles Exotic Sports Car Autocross Ultimate Driving Experiences tour has made a number of stops across the country since January. Events will continue throughout the summer at venues in such cities as, Phoenix, Atlanta, Boston, Philadelphia, Chicago, Baltimore and Indianapolis. More information on specific events can be found at the Ultimate Driving Experience page.
Drivers can register for the Denver Ultimate Driving Experience or events in other cities, as well as purchase special photo and video packages and Imagine Lifestyles merchandise.
About Imagine Lifestyles
Imagine Lifestyles provides exotic car, boat and condo rentals in Miami, New York, Chicago and Los Angeles. For Imagine Lifestyles clients, every whim from social to culinary, from transportation to accommodation, as well as the full spectrum of recreation in between is part of the luxury service.