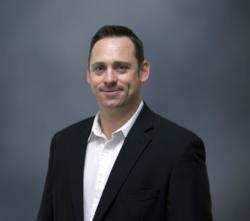 there is so much fundamental and incredible change taking place in real estate, every day
IRVINE, CA (PRWEB) May 24, 2013
US Best Repair Service is co-sponsoring as well as exhibiting at the upcoming REX conference and it promises to be a fantastic year. There will be numerous topics covered ranging from HUD REO to mobile applications for agent and brokers to using social media for networking purposes. US Best Repairs own Samuel Tucci will be speaking on

Maximizing REO Recovery: Repairs, Occupied Sales, Hazard Claims & More FWCC Room 202-C&D
At a conference that will be marked by an incredible set of talks from leaders, this is one talk we can't hear enough of.
Imagine it: a bird asking another bird, "what's wind?" The point here is that there are things that are the mundane aspects of life — and business — that simply go unnoticed, and as a result go unchallenged, too. REX was formed to challenge the common, because there is so much fundamental and incredible change taking place in real estate. Every day. Yet so much of this change can feel like wind to birds: many in real estate don't know it's there to begin with. Or many don't realize how bound they really are by those things in their businesses that remain unchallenged.
Real estate is changing. Some industry professionals might not notice it just yet; others might see it as plain as day. But make no mistake that how real estate agents go about the business of transacting in real estate is fundamentally — and critically — changing, even if what the transaction ultimately is remains much the same as it always has.
So learning how to think differently, how to see the world differently, how to challenge common perception, how to break through the noise, how to build meaning for businesses, these are critical skills, not just in real estate, but in business today. No matter what the endeavor is.
US Best Repair Service has always prided itself at being at the forefront of business change. The support and help they bring to the real estate industry is one of the things that truly set them apart.
U.S. Best Repair Service, Inc. (US Best Repairs) CEO Mark Zaverl will also be attending the Five Star Government Forum.
# # #
About U.S. Best Repair Service, Inc.
U.S. Best Repair Service, Inc. is a privately owned and operated field services and construction company specializing in inspecting, protecting, repairing, rehabbing and maintaining properties for the default mortgage servicing industry. Based in Irvine, California, "US Best Repairs" services pre-REO and REO properties nationwide. Its mission is to provide extraordinary service at every opportunity, by exceeding expectations of timeliness and quality, at the best pricing in the industry.