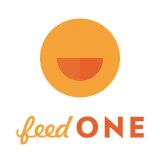 For less than the cost of a large pizza, I can help feed a child for one month. - Caitlin Casassa, a student at the school
Springfield, MO (PRWEB) May 23, 2013
Local fourth- and fifth-grade students took on world hunger during a recent project-based learning program and raised thousands of dollars for hungry children for Convoy of Hope's feedOne initiative.
"Throughout this learning experience our students have learned about geography, economics, technology integration, public speaking, service work and persuasive writing," says Toby Maxson, principal of Heritage Elementary School, just outside of Dallas. "Most importantly, they've made a difference in the lives of others who are in need."
The learning experience required students to research world hunger and track their family's spending habits. In doing so, the students saw how making small cuts in their family's spending could easily provide the $10 needed to feed a child for an entire month through Convoy of Hope.
"For less than the cost of a large pizza, I can help feed a child for one month," said Caitlin Casassa, a student at the school. "I love this project because we get to help others."
Since the project started, students have raised more than $3,000 for feedOne.
About Convoy of Hope
Convoy of Hope, founded in 1994, has a long history as a first responder in times of natural disasters and has been a Four Star Charity as recognized by Charity Navigator for nine consecutive years. Convoy of Hope, a faith-based organization, has a driving passion to feed the world through children's feeding initiatives, community outreaches, disaster response and partner resourcing. Learn more at websites for Convoy of Hope and feedOne.
Convoy of Hope:
Jeff Roman, 417-942-7570
Public Relations Desk
jroman(at)convoyofhope(dot)org
or
Jeff Nene, 417-860-2196
National Spokesperson
jnene(at)convoyofhope(dot)org