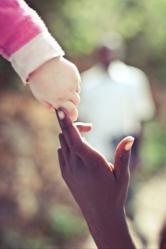 CafeGive's Social Impact Map is a way to showcase good works as part of your social media marketing.
Portland, OR (PRWEB) May 24, 2013
Alaska's Credit Union 1, was founded on the belief of "people helping people," but has for a long time lacked some of the necessary resources to communicate the scope of its community efforts. In 2011 alone, employees volunteered over 3,000 hours across the state and the organization made over $160,000 of donations.
Not unlike Credit Union 1, Prometheus Real Estate Group is committed to making a difference in the communities they serve. The Promethean OutReach and Community Help program, or "POrCH," allows Prometheans to volunteer in the community with causes and organizations they feel passionate about. After just three short, yet successful years, Prometheus has extended the "POrCH" program to over 37,500 residents (known as Neighbors) with the goal of building a deeper sense of community making a difference in the world.
Both organizations do so much in their respective communities, that press releases, news articles, and blog posts can't always do them justice, and both were looking for ways to showcase the good work they've done in the areas they serve.
Using CafeGive's innovative Social Impact platform, Alaska Credit Union 1 recently launched it's first Social Impact Map, which gives them the power to display their giving activity within a community. From workforce volunteering to financial grants and services, the Social Impact Map is an automated way to update and stay connected with this credit union's giving story. The app is an ongoing record of holistic contributions to their community, and is part of the company's strategy for cause marketing.
Prometheus Real Estate plans to launch their first Social Impact Map on their Facebook page in June 2013. The company is committed to using social media marketing to showcase their cause involvement locally.
How it works
The app gathers locations where an organization and its employees donate time and money, along with associated Facebook conversations, tweets, and photos all on one page. Administrators can add locations, hours, and amounts donated at any time, as well as manage which posts show within the app. Best of all, the Social Impact Map includes a robust metrics system, so administrators can measure direct impact in dollars and numbers of people reached.
By using CafeGive, both organizations can visually share their giving stories which can be viewed on their websites and Facebook pages. As a dynamic, social media-driven experience, the Social Impact Map is a storytelling device that belongs to everyone: employees, customers, and fans alike.
Visit cafegive.com to find out more about release of the Prometheus Social Impact Map, or to see how you can increase philanthropic awareness and engagement via social media.
About Alaska Credit Union 1
In 1952, Credit Union 1 began as the Anchorage Teachers Federal Credit Union. Since then, the credit union has merged with FedAlaska, Ward Cove, and North Country Credit Union. CU1 represents a large and diverse membership base and proudly extends service to anyone who lives or works in the great state of Alaska. They have branches in Anchorage, Eagle River, Fairbanks, Ketchikan, Kodiak, Nome, and Soldotna! For more information visit them at http://www.cu1.org
About Prometheus Real Estate Group
Prometheus Real Estate Group, Inc. is the largest private owner of apartment communities in the best locations throughout the Western United States. Home is the ultimate decompression zone, a sanctuary from an endlessly exciting life. Our future neighbors find a place that's creative and effortless; everything a home should be. Prometheans are a part of the community, at home away from home.We all find an interesting, eclectic space that's a unique, effortless reflection of the values we share. Find more here http://www.prometheusreg.com
About CafeGive
CafeGive is the only company that combines social media marketing with meaningful, action-oriented cause marketing applications. Using our product, CafeGive Social, we have helped companies, agencies and nonprofits of all sizes connect with customers to build brand, enhance reputation, raise awareness and effect social change. Headquartered in Portland, Oregon, CafeGive is a privately held company. For more information visit CafeGive at http://www.cafegive.com.