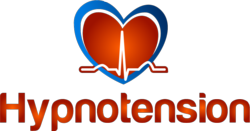 Sleep deprivation and environmental factors such as artificial light from computer and phone screens can put the body under a great deal of stress.
London, UK (PRWEB UK) 23 May 2013
Hypnotension, the programme that helps people lower blood pressure naturally, has responded to news reported this week in the Guardian, that watching bright screens after dark may cause sleep loss and resultant health problems.
Peering at a brightly lit TV or using computers, tablets or smartphones at night disrupts the body's natural rhythms and raises the risk of medical conditions linked to poor sleep, including obesity, heart disease, strokes and depression warns Charles Czeisler, director of sleep medicine at Brigham and Women's Hospital in Boston in the US.
Artificial light can prevent a good night's rest by dampening down the activity of neurons that bring on sleep, activating those for wakefulness, and suppressing the sleep hormone, melatonin. Together these push back the natural clock that controls the body's sleep-wake cycle.
"As a result, many people are still checking email, doing homework, or watching TV at midnight, with hardly a clue that it is the middle of the solar night," Czeisler writes in the journal, Nature.
"Technology has effectively decoupled us from the natural 24-hour day to which our bodies evolved, driving us to bed later. And we use caffeine in the morning to rise as early as we ever did, putting the squeeze on sleep."
Long-term sleep loss raises the risk of a range of diseases, and those who get less than five hours a night have a 15% greater risk of death from all causes than people of the same age who sleep well. Because sleep-deprived children become hyperactive rather than dozy, sleep loss might be mistaken for attention-deficit hyperactivity disorder, Czeisler warns.
Czeisler calls for night lighting that replaces the bluer hues with reds and oranges, which disrupt the body's circadian rhythms less. He criticises some airlines' decision to flood aircraft cabins with blue light – the best colour for suppressing melatonin and disrupting sleep.
Rob Woodgate, co-creator of the Hypnotension Programme, says, "Sleep deprivation and environmental factors such as artificial light from computer and phone screens can put the body under a great deal of stress."
"Stress affects blood pressure - both directly, as well as encouraging obesity through emotional eating. At Hypnotension, we help people deal with the emotional and lifestyle factors underpinning high blood pressure so they can lower their blood pressure naturally."
The Hypnotension Programme is a one-to-one therapy delivered by a qualified hypnotherapist. They have the skills needed to help people make the behavioural, motivational and emotional changes needed to tackle the common high blood pressure causes.
The Hypnotension Practitioner looks at a variety of emotional and lifestyle factors to establish which is likely to be causing or maintaining high blood pressure (Hypertension). These lifestyle factors are then targeted using specific cognitive and hypnotherapeutic techniques to help reduce the clients blood pressure towards more normal levels.
The Hypnotension Programme is a hypnotherapy cpd course recognised by leading Hypnotherapy Professional Associations worldwide. Hypnotension already has hundreds of specially trained practitioners around the globe, with more taking the training every day.
Certified Hypnotension Practitioners are all fully qualified and insured hypnotherapy or NLP professionals, who meet the occupational standards for their country. Members of the public can check their practitioner is bona fide by confirming the Hypnotension 'seal of approval' on the practitioners website shows today's date, or by confirming the person is listed as a Certified Hypnotension Practitioner on the Hypnotension website.